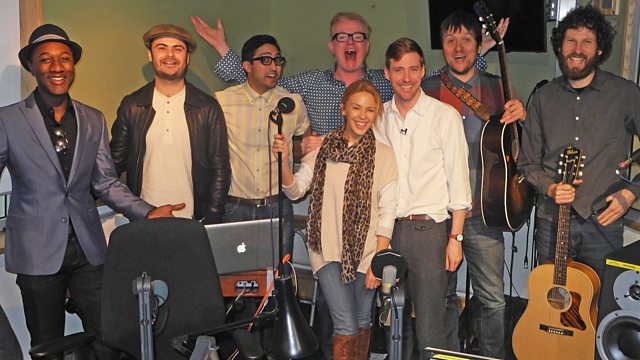 Russell Crowe, Kylie Minogue, Aloe Blacc and Kaiser Chiefs
Chris chats to Russell Crowe about his latest movie 'Noah', Aloe Blacc about his new single 'The Man', and Kylie Minogue about 'The Voice'. Plus Kaiser Chiefs perform live in the studio.
Last on
Pause for Thought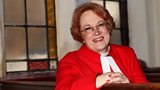 From Canon Ann Easter, Chief Executive of a Charity and Chaplain to the Queen:
Russell's been talking about his new Biblical epic, Noah; the amazing and exciting story of how one good man put his family and all the animals into an Ark and set sail into the unknown.
I wonder how they all got on – all those people in one ship? Sunday dinner with my husband, our three children, their partners, four grandchildren and just the one dog can be quite tempestuous – and nobody's seasick!! And I gather that the film solves a problem that's bothered me since I was a child – why didn't the animals kill and eat each other?? But, in the film, they sleep soundly under the influence of incense, then they'll all be safe.
So, Noah and his family and the animals survived the terrible floods and God promised that never again would all things living be destroyed, and sent a rainbow as a sign of that promise over the freshly washed world. A new start.
Ahhhh. Bring up the music, cue the credits and let's all go home.
But actually, I think this story is not about Noah – sorry Russell – and it doesn't matter that much if it's not all true. It's there in the bible to tell us something about what God's like.
Because, even if we don't know the next chapter of the Bible, we know how people behave and we can imagine only too well how everything was great for a while but the moment someone nicked someone else's camel, or chatted up his wife, it was back to square one.
God knew that Noah's crew might look all sweetness and light but they were human and sometimes we humans just can't seem to help being weak and selfish - and God knows what we're like and loves us so much that our mistakes are forgiven and there  are more opportunities to get it right.
So, a new day, a new rainbow, a new chance to fail better.