Main content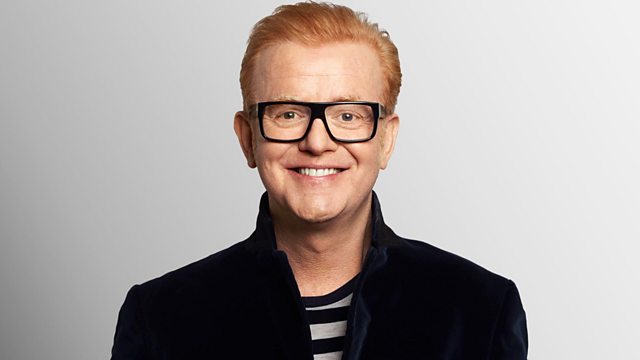 Super Sleep - Zzzz!
If the weekend clock change has left you feeling super sleepy, then let us help, as Dr Guy Meadows, the man who knows how to make perfect peace with your pillow, joins us live.
If the weekend clock change has left you feeling super sleepy, then let us help, as the guy who knows how to make perfect peace with your pillow, Dr. Guy Meadows joins us in the studio...
Plus, we pull back the sheets to reveal our mystery guest who is the star of the movie 20 Feet From Stardom, Claudia Lennear! And she was holding back her Z's live from LA just to talk to us!!!
Little Maddy Walden tells us about her very first time performing for her mum in a special Mother's Day service...
Rabbi Pete Tobias Pauses For Thought...
And our top tenuous leaves everyone wide awake with your desperate claims to the fame of other Brendan Rodgers than the Liverpool manager, currently sit top of the table...
Today's show is dedicated to all specialist farmers...
And today's show is entitled: Don't let someone else, who gave up on their dreams, talk you out of yours!
Pause for Thought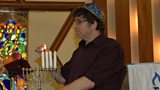 From Rabbi Pete Tobias of the Liberal Synagogue, Elstree:
I always find the thirty-first day of a month intriguing – especially when the first day of the following month is a significant one. For example there's Halloween on October 31st, preceding All Saints' Day. November 1st is a sacred day honouring, as you might guess from the title, all the saints, so Halloween focuses on the opposite –the ghouls and the ghosts that have been turned into an occasion for children to have fun.  
Tomorrow is April 1st, All Fools' Day. It's an opportunity to play a few pranks. I have to confess that I've pulled a few April 1st stunts in my time. I think my favourite was in my teaching days, when April 1st fell on a Monday. On the Friday I sent an official looking note home with the kids saying that some asbestos had been found in my classroom. The note said it would be repaired on Monday morning and the children shouldn't come to school until midday. The deal was that the kids had to give their parents the note on the Monday morning. Then it was up to them when to say 'April Fool'…
If April 1st is going to be the day for practical jokes, then perhaps March 31st – today – ought to be a serious day; an opportunity to remind ourselves of some of the things going on in our world that are not jokes. The fact, for example, that in twenty-first century Britain there are almost half a million people who rely on food banks to support themselves and their families. That is not a joke. The fact that in Syria, which has dropped wearily from the news headlines, almost 150,000 people have died in the civil war that has now entered its fourth year. That too is no joke. The fact that humans inflict exploitation, oppression and cruelty upon other humans is no joke; it will not disappear at midday like tomorrow's jokes.  By all means let's have fun on April 1st - we must treasure our ability to laugh. But let's use March 31st to remind ourselves that there are some real tragedies and horrors in our world, dark corners where there is no laughter, no joy and think of ways to bring light to those places too.