Main content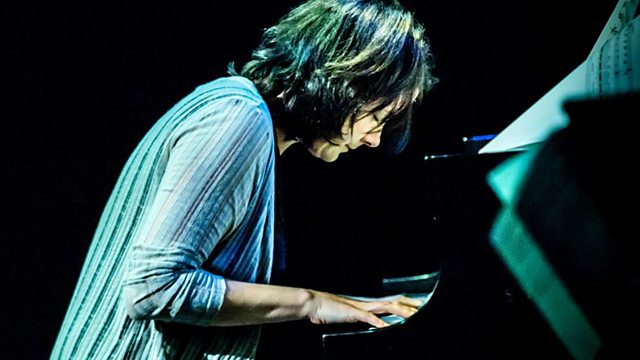 Kris Davis Trio
Jez Nelson presents Brooklyn-based pianist Kris Davis in concert with her trio, featuring bassist John Hebert and drummer Tom Rainey.
Vancouver born, Brooklyn-based pianist Kris Davis performs with her trio, in her first ever UK concert.
Imagine an amalgam of Cecil Taylor, Matthew Shipp and Morton Feldman and you're beginning to get a picture of Kris Davis - one of the most exciting and free-thinking pianists to emerge from the New York scene in recent years. From avant notions and frantic prepared piano through to thoughtful melody and time, Davis brings together a whole range of techniques and influences under the umbrella of her own unique sound. At points her sense of urgency and propulsion can be nothing short of jaw-dropping and she is joined by New York stalwarts, bassist John Hébert and drummer Tom Rainey, for the creative journey.
Presenter: Jez Nelson
Producer: Chris Elcombe.
Last on

Music Played
News of Sun Ra's centenary on the BBC

Kris Davis Trio in concert at the Vortex, London on 4 March 2014

John Fordham, Gregory Porter, Jon Newey and Andreas Schaerer preview the upcoming jazz festival season

Alexander Hawkins and Kris Davis in conversation

Kris Davis Trio in concert at the Vortex, London on 4 March 2014
Kris Davis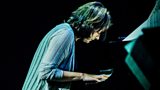 Photo by Peter Gannushkin © 2013 - All Rights Reserved
Kris Davis and Alex Hawkins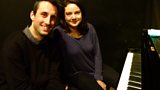 At the Vortex, London
Kris Davis Trio – Tom Rainey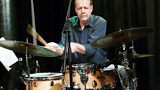 Photo by John Sharpe © 2014 - All Rights Reserved
Kris Davis Trio – John Herbert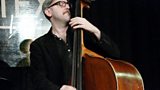 Photo by John Sharpe © 2014 - All Rights Reserved
Kris Davis Trio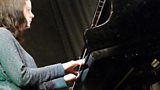 Photo by John Sharpe © 2014 - All Rights Reserved
Graham Massey, Paddy Steer, Marshall Allen, Richard Harrison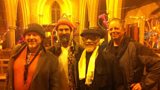 Members of The Part Time Heliocentric Cosmo After School Drama Club with Marshall Allen, leader of the Sun Ra Arkestra
Broadcast