Main content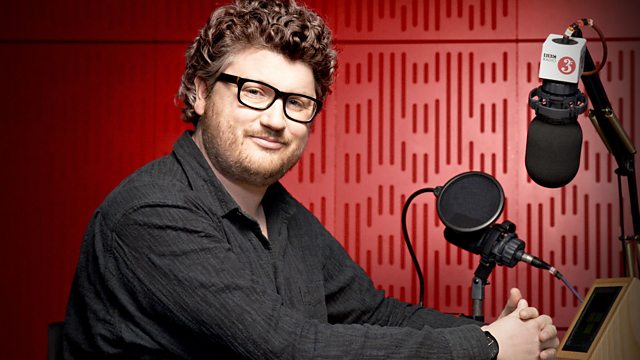 Cavalli's L'Ormindo, Women Conductors, Scriabin
Tom Service reviews a new production of Cavalli's opera L'Ormindo, learns about a new conducting course for women and surveys the life and music of composer Alexander Scriabin.
Tom Service reviews Kasper Holten's new production of Cavalli's opera L'Ormindo which has just opened in the Sam Wanamaker Playhouse at Shakespeare's Globe and finds out about Morley College's new course for women conductors. As the London Symphony Orchestra embark on an exploration of music by Alexander Scriabin, Tom talks to the pianist Dmitri Alexeev, the musicologist Marina Frolova-Walker and the conductor Valery Gergiev about the innovative Russian composer's life and music.
CAVALLI'S L'ORMINDO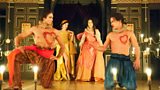 Francesco Cavalli's opera L'Ormindo – a comic and moving tale of the loves and betrayals of two princes - was first presented in Venice in 1644. With a cast of nine singers and eight musicians the work is on a perfect scale to be staged in the new Sam Wanamaker Playhouse – a recreation of a candle-lit Jacobean theatre partnering Shakespeare's Globe on London's Southbank. L'Ormindo is a co-production between the new theatre and The Royal Opera and is directed by Kasper Holten with the music under the direction of Christian Curnyn. Tom Service is joined by Alexandra Coghlan, classical music critic of The New Statesman, and the writer and theatre critic Andrew Dickson to review this new production. 
More information: Cavalli's L'Ormindo at the Sam Wanamaker Playhouse, London 
BBC Radio 3 Broadcast of L'Ormindo - Monday 14th April
Photo: © Stephen Cummiskey
WOMEN'S CONDUCTOR COURSE AT MORLEY COLLEGE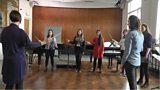 Morley College in London is piloting a new course aimed at encouraging more young women to become conductors.  Earlier this week Tom went to the college to meet the conductor Alice Farnham and Morley's Director of Music Andrea Brown to find out more about this trial course which is being attended by students from the UK's junior conservatoires. 
More information: Morley College
ALEXANDER SCRIABIN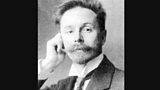 The Russian composer Alexander Scriabin was born in 1872 and died in 1915. Although never absent from the mainstream of Russian music, the outside world has neglected him until more recently.  Scriabin's thought processes were immensely complicated and he famously wrote "I am God" in one of his philosophical journals.  As the London Symphony Orchestra launch their exploration of Scriabin's complete orchestral works Tom discusses the composer's life and music with  the LSO's Principal Conductor Valery Gergiev, the pianist Dmitiri Alexeev and the musicologist Marina Frovola-Walker.
More information: Gergiev's Scriabin begins Sunday 30th March - Barbican Hall, London
BBC Radio 3 live broadcast of Scriabin's Symphonies No.1 & 4 - Sunday 30th March
Credits
| Role | Contributor |
| --- | --- |
| Presenter | Tom Service |
| Interviewed Guest | Dmitri Alexeev |
| Interviewed Guest | Marina Frolova-Walker |
| Interviewed Guest | Valery Gergiev |