Main content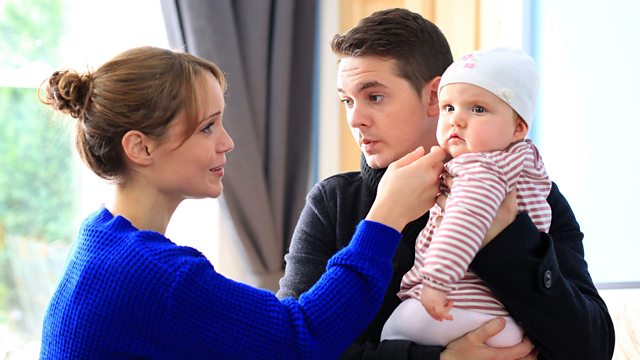 Comedy series about two teenagers coming to terms with parenthood. Jamie's new girlfriend Isabel is getting clingy. Mike saves Beth from humiliation.
Jamie is still dating Isabel, but is starting to find their relationship stifling.
Laura is adjusting to finally living on her own with Emily, but her domestic idyll is interrupted by the rude arrival of Janet who has come back to contest the divorce settlement. Janet is hoping to reach a conciliatory settlement, but is outgunned by Alan's glamorous and ruthless lawyer, Sally. Janet sees a glimmer of hope in Alan's apparent generosity, until she realises that he's clearly sleeping with Sally.
Beth overreaches herself while competing for the affections of a hunky charity worker, and it's down to Mike to rescue her from humiliation.
Clips

Credits
| Role | Contributor |
| --- | --- |
| Jamie Prince | Sean Verey |
| Laura Derbyshire | Scarlett Alice Johnson |
| Mike Fenton | Dylan Edwards |
| Beth Mitchell | Yasmin Paige |
| Janet Derbyshire | Anna Chancellor |
| Alan Derbyshire | Angus Deayton |
| Hester | Elizabeth Berrington |
| Ben | Tom Brittney |
| Isabel | Miranda Hennessy |
| Hugh | Matthew Cottle |
| Sally | Amanda Donohoe |
| Nicola | Bhavna Limbachia |
| Lily | Nikki BreAnne Wells |
| Director | Natalie Bailey |
| Producer | Catherine Gosling Fuller |
| Executive Producer | Lucy Robinson |
| Executive Producer | Mark Freeland |
| Writer | Naomi Smith |
| Writer | Jessica Silcock |
| Writer | Chris Reddy |