Main content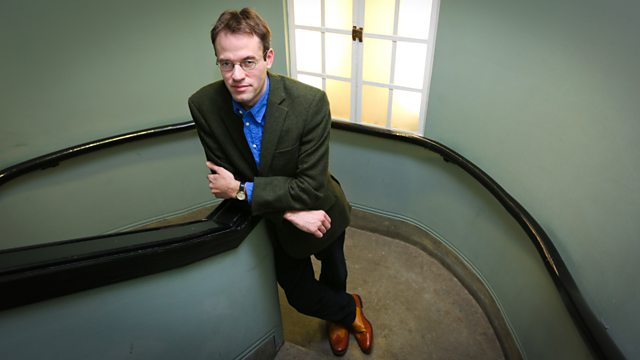 The 18th-century origins of a famous question about men, women and friendship. Dr Thomas Dixon continues his history. From March 2014.
Social networking appears to be expanding our circles of friendship just as our sense of community is contracting: Dr Thomas Dixon presents a timely history of how the meaning and experience of friendship have changed over the centuries.
The famous 1989 film, When Harry Met Sally, crystallised for modern viewers the key question of whether a man and woman can truly be friends without any sexual element.
This was a question which radical and educated people were beginning to ask in the 18th century, alongside its mirror image - can a husband and wife also be friends?
Thomas Dixon traces the changing face of friendship and the new idea of "companionate marriage" during this era, through the linked histories of the feminist Mary Wollstonecraft and the radical philosopher William Godwin.
With the help of the historian Barbara Taylor, he considers three moving stories: Mary's early friendship with Fanny Blood, of whom she declared: "To live with this friend is the height of my ambition"; the halting start, close friendship and devoted but tragically short marriage of Wollstonecraft with Godwin, who described their relationship as "friendship melting into love"; and the marriage of their daughter, Mary, who wrote of her desolation after the death by drowning of her husband, the poet Percy Shelley: "I have now no friend."
Thomas Dixon brings together issues of friendship and marriage in this most contemporary of historical series.
Producer: Beaty Rubens
First broadcast on BBC Radio 4 in March 2014.
Last on
Further Reading
Barbara Caine (ed.), Friendship: A History (Equinox, 2009), Chapter 6, 'Taking up the Pen: Women and the Writing of Friendship', by Barbara Caine.
Amanda E. Herbert, Female Alliances: Gender, Identity, and Friendship in Early Modern Britain (Yale University Press, 2014).
Claudia Johnson (ed.), The Cambridge Companion to Mary Wollstonecraft (Cambridge University Press, 2002)
Simon May, Love: A History (Yale, 2011), Chapter 4: 'Love as Perfect Friendship'
Barbara Taylor, Mary Wollstonecraft and the Feminist Imagination (Cambridge University Press, 2003)
Ralph M. Wardle (ed.) Godwin & Mary: Letters of William Godwin and Mary Wollstonecraft (University of Nebraska Press, 1977) ​
The History of Emotions blog
Broadcasts