Main content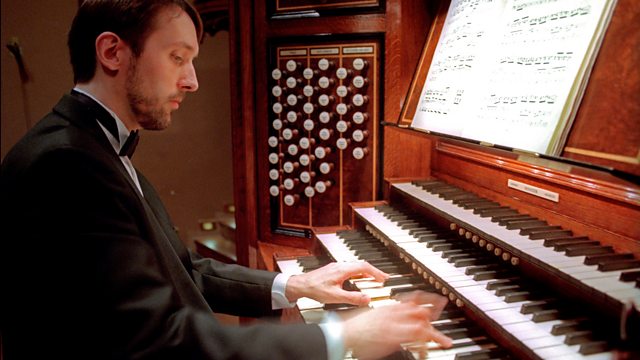 Live at Southbank Centre: Olivier Latry
Olivier Latry in an organ recital at the Royal Festival Hall. Florentz: Prelude (L'enfant noir). Messiaen: 4 meditations symphoniques (L'ascension). Widor: Organ Symphony No 5.
Olivier Latry, the celebrated organiste titulaire at Notre Dame in Paris, performs an all-French recital on the newly-restored organ of the Royal Festival Hall, as part of 'Pull Out all the Stops.'
Tonight he plays the four symphonic meditations from Messiaen's L'Ascension, including the brilliant Transports de joie. And Latry's recital ends with Widor's Fifth Symphony and its famous concluding Toccata. Stand by though for an encore: Olivier Latry's improvisations at Notre Dame are the stuff of legend.
Martin Handley presents live from the Royal Festival Hall, London
Jean-Louis Florentz: Prélude from l'Enfant noir, Op.17
Olivier Messiaen: L'ascension - 4 méditations symphoniques
Interval at c. 8.10pm
William McVicker and guests discuss the restoration of the Royal Festival Hall organ with examples played by Southbank Centre's organ scholars.
c. 8.30pm
Widor: Organ Symphony no.5 in F minor, Op.42 no.1
Radio 3 is broadcasting live from a pop-up studio at London's Southbank Centre all day every day for the last two weeks of March. If you're in the area, visit the Radio 3 studio and performance space in the Royal Festival Hall Riverside Café to listen to Radio 3, ask questions and enjoy the special events.