Main content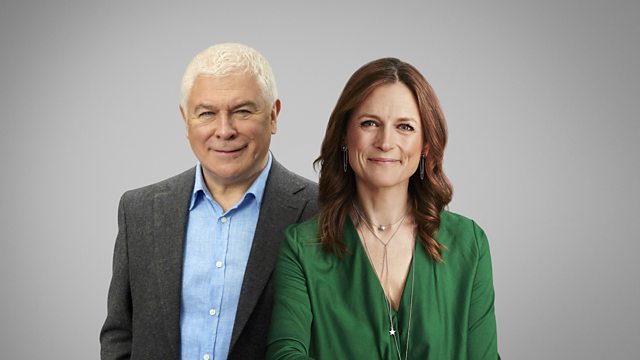 Live at Southbank Centre: Sarah Connolly, Tcha Limberger and the Budapest Gypsy Orchestra
Presented by Sean Rafferty, live from London's Southbank Centre. Including mezzo-soprano Sarah Connnolly, violinist Tcha Limberger and live music from the Budapest Gypsy Orchestra.
Live at Southbank Centre: Sean Rafferty with a lively mix of music and chat.
Guests include British mezzo-soprano Sarah Connolly who's singing Berlioz Les nuits d'été with the London Philharmonic Orchestra this week, and Belgian violinist Tcha Limberger who was born into a Romani Manouche family and was inspired by the stories of his legendary grandfather Piotto Limberger to take up the instrument.
Tcha and the Budapest Gypsy Orchestra play live in our Southbank In Tune performance space.
Main headlines are at 5pm and 6pm.
In.Tune@bbc.co.uk
@BBCInTune
Radio 3 is broadcasting live from a pop-up studio at London's Southbank Centre all day every day for the last two weeks of March. If you're in the area, visit the Radio 3 studio and performance space in the Royal Festival Hall Riverside Café to listen to Radio 3, ask questions and enjoy the special events.
Music Played
A Tonic to the Nation by James Brookes