Main content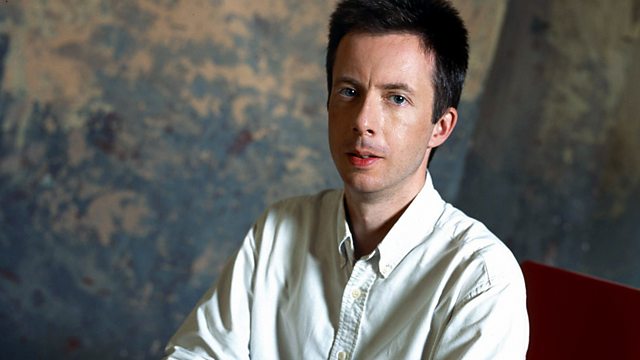 26/03/2014
John Shea's selection includes Act 2 of Wagner's Tristan und Isolde in a concert performance given in Warsaw.
John Shea introduces Act II of Wagner's Tristan und Isolde in a concert performance from Warsaw
12:31 AM
Debussy, Claude [1862-1918]
Prélude à l'après-midi d'un faune
BBC Scottish Symphony Orchestra, Ilan Volkov (conductor)
12:42 AM
Wagner, Richard [1813-1883]
Tristan und Isolde - opera in 3 acts (Act 2 only)
Evelyn Herlitzius, soprano (Isolde); Stefan Vinke, tenor (Tristan); Michelle Breedt, mezzo (Brangäne); Franz Hawlata, bass (Marke); Rafal Bartminski, tenor (Melot); Polish Radio National Symphony Orchestra in Katowice, Leopold Hager (conductor)
2:04 AM
Bach, Johann Sebastian (1685-1750)
Suite for Orchestra No.3 in D major (BWV.1068)
La Petite Bande, Sigiswald Kuijken (conductor)
2:25 AM
Scarlatti, Domenico [1685-1757]
Sonata in A major, Kk.208
Ilze Graubina (piano)
2:31 AM
Fasch, Johann Friedrich (1688-1758)
Quartet in F for horn, oboe d'amore, violin and basso continuo FWV N:F3;
Les Ambassadeurs
2:38 AM
Praetorius, Michael (c.1571-1621)
Meine seel erhebet den Herren (Deutsches Magnificat) - from Puericinium. Teutsche Kirchenlieder und andere geistliche Concert-Gesang (Frankfurt 1621)
Schütz Akademie, Howard Arman (conductor)
2:51 AM
Brahms, Johannes (1833-1897)
Sonata no. 3 in D minor for violin and piano (Op. 108)
Marianne Thorsen (violin), Håvard Gimse (piano)
3:13 AM
La Rue, Pierre de (c.1460-1518)
O salutaris hostia - motet
Netherlands Chamber Choir, Paul van Nevel (conductor)
3:17 AM
Haydn, Joseph (1732-1809)
Concerto for trumpet and orchestra in E flat major
Geoffrey Payne (trumpet), Melbourne Symphony Orchestra, Michael Halasz (conductor)
3:33 AM
Bovet, Abbé Joseph [1879-1951]
La fanfare du printemps (Spring fanfare)
Zurich Boys' Choir, Ludus Ensemble, Alphons von Aarburg (conductor)
3:36 AM
Grieg, Edvard (1843-1907)
Letzter Frühling (Last Spring, orig. song Op.33/2)
Camerata Bern, Thomas Furi (leader and concertmaster)
3:42 AM
Popper, David [1843-1913]
Concert Polonaise (Op.14)
Tomasz Daroch (cello), Maria Daroch (piano)
3:49 AM
Prokofiev, Sergey (1891-1953)
Symphony No.1 in D major (Op.25), 'Classical' ; Molto vivace]
Norwegian Radio Orchestra, Michel Tabachnik (conductor)
4:04 AM
Ravel, Maurice (1875-1937)
Introduction and allegro for harp, flute, clarinet and string quartet
Tinka Muradori (flute), Josip Nochta (clarinet), Paula Uršic (harp), Zagreb String Quartet [Josip Klima & Ivan Kuzmic (violins), Ante Zivkovic (viola), Josip Stojanovic (cello)
4:16 AM
Schmelzer, Johann Heinrich (c1620-1680)
Sonata XII from 'Sacroprofanus concentus musicus'
Gradus ad Parnassum, Concerto Palatino, Konrad Junghänel (director)
4:21 AM
Beethoven, Ludwig van [1770 -1827]
Egmont, incidental music: Overture (Op.84)
BBC Symphony Orchestra, Jirí Belohlávek (conductor)
4:31 AM
Beethoven, Ludwig van (1770-1827)
12 Variations on 'Ein Madchen oder Weibchen' for cello and piano (Op.66)
Miklós Perényi (cello), Deszö Ranki (piano)
4:41 AM
Tchaikovsky, Piotr Ilyich (1840-1893)
Romeo and Juliet - fantasy overture vers. standard
Oslo Philharmonic Orchestra, Nello Santi (conductor)
5:02 AM
Schubert, Franz [1797-1828], arr.Reger, Max [1873-1916]
Nacht und Traume D.827, arr. Reger for voice and orchestra
Brigitte Fournier (soprano), National Polish Radio Symphony Orchestra, Jerzy Semkow (conductor)
5:04 AM
Schoenberg, Arnold (1874-1951)
Verklärte Nacht (Op.4)
Borromeo String Quartet: Nicholas Kitchen & Ruggero Allifranchini (violins), Hsin-Yun Haeng (viola), Yeesun Kim (cello) with Cynthia Phelps (viola), Andrés Díaz (cello)
5:33 AM
Byrd, William (c.1543-1623)
The woods so wild - variations for keyboard (MB.28.85)
Colin Tilney (harpsichord)
5:37 AM
Biber, Heinrich Ignaz Franz von [1644-1704]
Battalia a 10 in D (C.61)
Metamorphosis
5:48 AM
Bach, Carl Philipp Emanuel (1714-1788)
Cantata: Heilig, Heilig (Wq.217/H.778)
The Netherlands Chamber Choir, Amsterdam Baroque Orchestra, Ton Koopman (conductor)
5:55 AM
Chopin, Frédéric (1810-1849)
Scherzo no.4 in E major (Op.54)
Ronald Brautigam (fortepiano)
6:05 AM
Mozart, Wolfgang Amadeus (1756-1791)
Symphony No. 25 in G minor (K.183)
Danish Radio Sinfonietta/DR, Adam Fischer (conductor).