Main content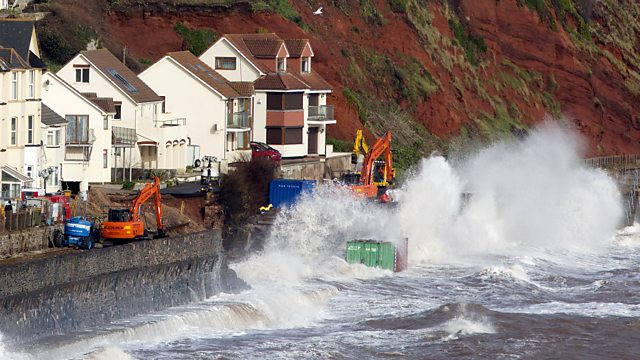 Rail links, Cancer claims, Free insulation
Consumer news with Winifred Robinson, including the man fined for advertising claims he could cure cancer and the homes missing out on free insulation.
A man is fined for advertising claims he could treat cancer by looking at people's blood cells on a computer screen.
Changes to green levies were designed to bring our energy bills down but at what cost to people who stood to benefit from free home insulation?
And as the railway line undermined by the sea prepares to reopen we look at the long term prospects for rail links in south west England.
Presenter: Winifred Robinson
Producer: Jon Douglas.
Chapters
SSE price freeze

The 2nd biggest energy company in Britain is going to freeze gas and electricity prices

Duration: 05:41

Phone Thefts

How thieves are stealing our mobile phones in order to access personal data.

Duration: 03:38

Laptop dispute

The Supreme Court ruled a case that may have implications for consumer credit agreements

Duration: 03:50

South West Trains

The railway line at Dawlish that was torn apart by storms prepares to reopen.

Duration: 07:20

Social Care

NHS warned it's flying blind because no one measuring impact of deep social care cuts.

Duration: 02:48

Renting Spare Stuff

How much money can you make from letting others use your home, car or other possessions?

Duration: 02:28

Community Dentistry

Are patients waiting too long for community dentists to visit?

Duration: 05:52

Phone thefts advice

How the government thinks more of us could keep our phones safe.

Duration: 03:14

Cancer Prosecution

The man fined for advertising claims he could cure cancer.

Duration: 03:27

Long-term Renting

Why don't more UK tenants get long-term leases?

Duration: 03:54

Eco Funding

How many homes are missing out on the government's free insulation scheme?

Duration: 06:20