Main content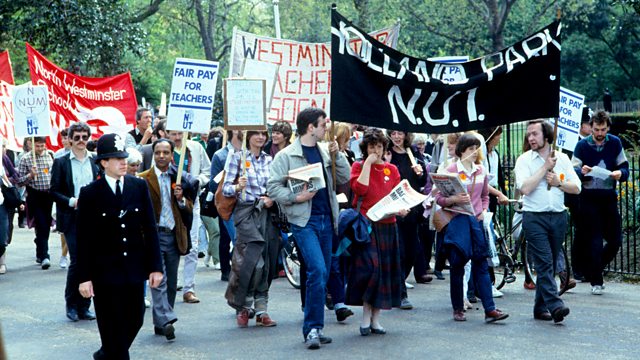 Teachers vs Government: Seventy Years of Education Policy
Former head teacher and inspector Roy Blatchford assesses 70 years of conflict and consensus between teachers and the government since secondary education was made free to all.
The 1944 Education Act laid the foundations for the modern education system. It extended free secondary education to all and introduced the tripartite system (grammar, technical and modern). It also set in train a common national distinction between primary and secondary education at 11.
It was welcomed by teachers as it recognised the importance of education for all children and it was a consensus policy that was part of the optimism about what could be achieved after the war.
But fifty years later the relationship between the teaching profession and the Government had changed to be one based on conflict. In 1999 David Blunkett was booed at the NUT conference and taunted with chants of "bring back the Tories". When the electorate finally did give the teachers a Conservative Education Secretary, relations between the Government and the teachers sank to an all-time low.
Roy Blatchford is Director of the National Education Trust. He has worked in education over the last five decades as a teacher, head teacher and inspector. In this programme he tells the story of modern education from 1944 to the present day and how it went from consensus to conflict, and from a world where qualifications were for just a tiny elite to one where all students are in school or training until the age of 18, with close on 50% going on to higher education. He speaks to key decision-makers from the period, including several former secretaries of state to ask how much of the original vision has survived and what the story of education over the last 70 years tells us about what the future might hold for Britain's schools.