Main content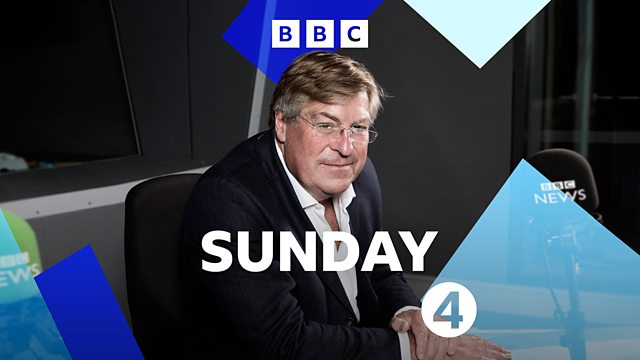 Big Bang; The return of Rev; Islamic feminism
Sunday morning religious news and current affairs programme, discussing the Big Bang theory, the return of Rev and Islamic feminism. Presented by Mike Wooldridge.
Mike Wooldridge talks to Steve Chalke as he embarks on a social media debate which he hopes will spark answers to some "Big" Bible questions.
John Laurenson reports from Riace where immigrants are welcome and encouraged to stay.
In an unprecedented collaboration Anglican, Catholic and Islamic leaders at the highest level have given their backing to a global campaign to fight slavery and human trafficking. What is this new initiative doing that hasn't been done before? Trevor Barnes reports.
Next week sees the return of Rev, the BBC sitcom about a former rural parish vicar trying to cope with the varied demands of running an inner-city church. Co-creator and writer James Wood tells Mike where he gets his material.
This week scientists recorded the first direct evidence of gravitational waves, coming one step closer to proving the Big Bang theory. Bob Walker reports on the theological implications of this.
Maslaha is a new project about Islam and feminism. How does Islam work within the Western ideas of feminism where traditionally religion has been left at the door? Latifa Akay and Shelina Janmohamed discuss.
Looking for Job Satisfaction? Then become a Vicar as they are top of the list according to a cabinet office report. Andrea Jones, a rector from Manchester, tells Mike what makes her job so special.
Producers:
Carmel Lonergan
Rosie Dawson
Series Producer: Amanda Hancox
Contributors:
Steve Chalke
James Wood
Latifa Akay
Shelina Janmohamed
Andrea Jones.
Last on
Broadcast

All the colours of the rainbow