Main content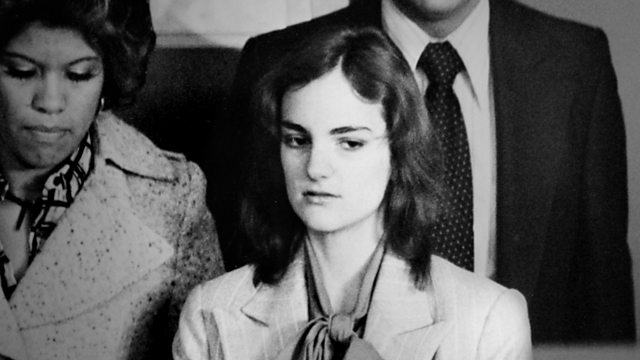 Captive Media: The Story of Patty Hearst
4 Extra Debut. Benjamin Ramm explores how the kidnapping of a newspaper heiress captivated and transformed the American media. From March 2014.
On 17 May 1974, in the district of Compton in Los Angeles, American network television broadcast live the longest gunfight in the nation's history, in a scene worthy of the studios of nearby Hollywood.
It marked the beginning of the end for the Symbionese Liberation Army (SLA), a leftist guerrilla group that sprang to fame three months earlier after kidnapping heiress Patricia Hearst, granddaughter of the newspaper magnate, William Randolph Hearst.
This saga - described as "probably the mystery story of the 20th Century" - is one of the most bizarre episodes of recent American history. Within hours of Patty's kidnapping the media arrived outside the Hearst mansion, where they would camp out in a self-styled 'press city'. Communiqués issued by the SLA on cassette tapes, often spoken by Patty herself, were broadcast in full. The family posted a sign that read 'Please don't feed reporters'.
After 57 days in captivity, sympathy for the captive heiress turned to shock as she declared herself a member of the SLA, denounced her family and was pictured wielding a gun as the gang robbed a bank in San Francisco. 18 months later Patty was arrested, and convicted in what the press called 'The Trial of the Century'.
Four decades on, Benjamin Ramm explores how this sensational story was driven by exhaustive daily media coverage. He asks to what extent it changed the way news was reported and anticipated many of today's debates about the ethics and appetites of rolling news.
Interviewees include Linda Deutsch, renowned court reporter; John Lester, a news anchor who became the Hearst family spokesman; Bill Deiz, who reported the LA shootout using new camera technology; and former member of the SLA, Mike Bortin.
Produced by Rebecca Maxted.
A Sparklab Production for BBC Radio 4.