Main content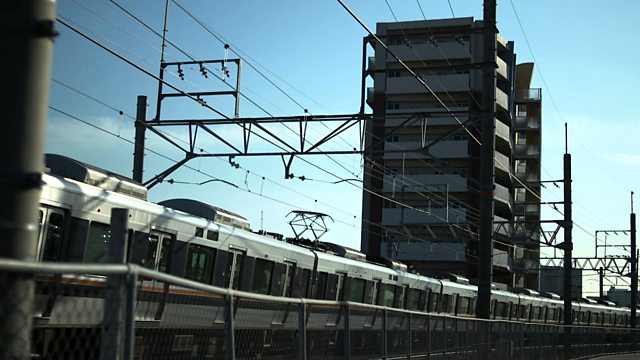 Brakeless: Why Trains Crash
Documentary exploring one of Japan's biggest train crashes in modern history, a cautionary tale of what happens when punctuality, protocol and efficiency are taken to the extreme.
Documentary exploring one of Japan's biggest train crashes in modern history, caused when a driver tried to catch up with a delay of just 80 seconds. It's a cautionary tale of what happens when punctuality, protocol and efficiency are taken to the extreme. On Monday April 25th 2005, a West Japan Railway commuter train crashed into an apartment building and killed 107 people. Just what pressures made the driver risk so much for such a minimal delay?
Piecing together personal accounts of those affected by the train crash, with insights from experts and former train drivers, the film poses a question for a society that equates speed with progress. It offers a fascinating insight into the railway's role in Japan's post-war economic boom and the dangers of corner-cutting in the prolonged economic stagnation that followed. Through the lens of this catastrophic train crash, Brakeless considers the ultimate cost efficiency.
Brakeless: Why Trains Crash director Kyoko Miyake answers the Storyville Q&A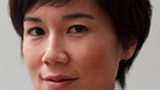 What is more important, story or character?
I would probably say character. They drive the story and usually, at the beginning of the production, I have no idea what the story will be like in the end, but I often have a hunch for a strong character.
What made you first want to explore the subject?
When I first heard about the accident in the news, I had lived in Britain for a few years where you feel lucky if your train ever arrives on time. I was shocked at the news but at the same time, felt that I knew something like this would happen in Japan sooner or later.
How long did it take to get the film off the ground?
About one year.
What were you most surprised to learn in the course of production?
That some people can have such a vivid and detailed memory after 8 years and also that in an extreme situation, your perception almost becomes slow motion. Some of the victims of the accident that I spoke to had a frame by frame graphic memory of what happened during the initial moments of the crash.
What have been the differences in reception to the film in countries it has now travelled to?
I don't know yet as Storyville is our world premiere!
Which documentary has most inspired you?
Touching the Void. It was the first documentary film I saw at the cinema.
Favourite Website/blog?
Kermode Uncut
Person you'd most like to interview (living or dead?)
Princess Masako of Japan
Best piece of filmmaking advice you've ever been given?
Don't be afraid of asking daft questions.
I became quite close to some of the characters in Brakeless. One of them – the artist with the can – said to me about half a year after we met, 'Kyoko, you have become quite boring these days. You started to sound like just another Japanese journalist. I don't know why I am talking to you anymore. When you first came to meet me, you were completely ignorant about the accident but at least you had a lot of quite crazy ideas and strange questions that intrigued me. Now you might know more about the accident, but so do the local journalists. What's the point of you coming all the way from London and doing this film?' This was a wake up call for me and I realised that I was too desperate to internalise myself and to show off my newly acquired knowledge, and I had stopped asking questions that came naturally.
Best piece of filmmaking equipment you can't live without?
My little Sony A1 camera.
If money was no object, what is your dream documentary subject?
Japanese pop idols
Favourite film of all time?
Stand by Me – it was the first video I rented in the first video shop that opened in my hometown in Chiba, Japan. I love the song as well.
Most difficult access?
Brakeless was quite difficult as I was a complete outsider. People in this region speak with quite a distinct accent and I knew that the moment I opened my mouth, they knew I was not local. At the beginning, I was quite weary and could also tell that they put on a 'standard' Japanese accent when they spoke to me. Towards the end of filming, they started to have a heavier accent which made me happy (although that might mean having to subtitle some of them in Japanese).
Best recent read?
Lean In by Sheryl Sandberg. Growing up in Japan, I developed an acute sensitivity for gender prejudice. I arrived in post-feminist Britain thinking I would not have to think about it every again, only to realise that there is still so much subtle sexism in our every day life that nevertheless shapes the way we define ourselves and the way we judge others.
Credits
| Role | Contributor |
| --- | --- |
| Director | Kyoko Miyake |
| Series Editor | Nick Fraser |