Main content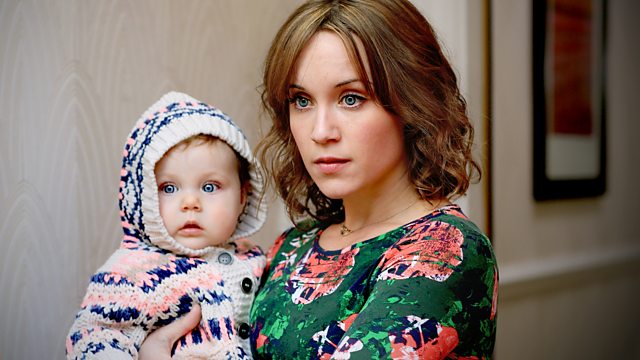 Comedy series about two teenagers coming to terms with parenthood. Laura confronts Jamie's new girlfriend, but discovers Isabel is no pushover.
Jamie has been seeing Isabel for a few weeks and is enjoying having some carefree fun for once. Laura is hurt and shocked to discover he's in a new relationship and can't believe Jamie has been so easily manipulated. However, Jamie however doesn't see it that way and is happy to finally be in a relationship with a girl who is not blowing hot and cold all the time. Laura realises she may have finally lost him.
While Danielle is in a dilemma about dating her tutor, Beth finds it hard to shake off a lesbian admirer, Poppy. Worried that she has led Poppy on and too PC to rebuff her directly, Beth consults Mike on the best way to alienate women - after all, he's an expert. Mike coaches Beth, Cyrano de Bergerac-style, on how to get dumped.
Clips

Credits
| Role | Contributor |
| --- | --- |
| Jamie Prince | Sean Verey |
| Laura Derbyshire | Scarlett Alice Johnson |
| Mike Fenton | Dylan Edwards |
| Beth Mitchell | Yasmin Paige |
| Janet Derbyshire | Anna Chancellor |
| Danielle Reeves | Emer Kenny |
| Hester | Elizabeth Berrington |
| Nigel | Tim Plester |
| Isabel | Miranda Hennessy |
| Poppy | Sydney Rae White |
| Director | Natalie Bailey |
| Producer | Catherine Gosling Fuller |
| Writer | Chris Reddy |
| Executive Producer | Lucy Robinson |
| Executive Producer | Mark Freeland |