Main content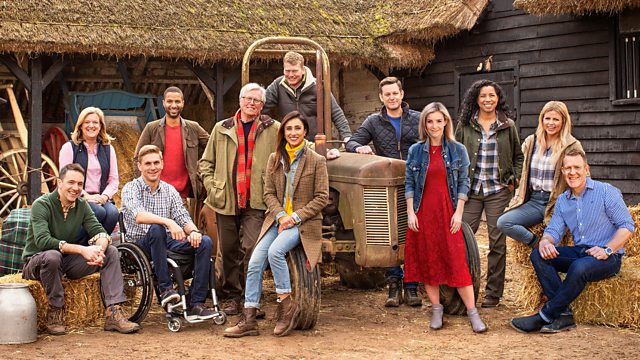 Perthshire
Ellie Harrison meets scientists bringing endangered conifer species back to Scotland and also discovers what impact beavers are having on the countryside.
Countryfile heads north of the border to find out how Perthshire has earned its reputation as big tree country. Ellie Harrison meets the scientists travelling the globe to bring endangered conifer species back to Scotland and also discovers what impact nature's own lumberjack, the beaver, is having on the countryside.
Perthshire's vast reed beds provide roofing material for thatchers and are also an important habitat for birds. John Craven lends a hand with the harvest.
Selling meat from animals slaughtered according to religious law is a controversial topic in the UK. Now there are fresh calls for both halal and kosher meat to be labelled in the supermarket, especially if the animals were killed without being stunned first. But do we really need to put more stickers on our food? Tom Heap investigates.
Meanwhile Adam Henson has his hands full as the new arrivals come thick and fast down on the farm.
Big tree country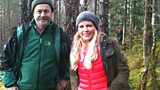 Ellie Harrison explores one of the few remnants of ancient Caledonian pine forest left in Scotland. It has been here since the retreat of the glaciers at the end of the last ice age and since then the flora and fauna have become accustomed to living in harmony. The woodland is rich in biodiversity, from the Scots Pines - which dominate the forest - to a little beetle that only lives in dying pines. This forest also survived when almost all of the other trees in Scotland were wiped out around 4,000 years ago. Ellie finds out what happened and whether there are any lessons for us today.
Reed beds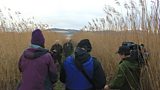 The River Tay is home to the largest continuous stretch of reed beds in the UK.  Covering 1,000 acres, these beds protect the fertile farmland of the Carse of Gowrie from erosion and are also home to some enigmatic birds. John Craven meets Graham Craig who helps manage the reed beds.  He learns that harvesting the reeds in a regular cycle helps the local bird population by creating a variety of habitats for them. He then joins bird expert Steve Moyes to search for the illusive Water Rail and the beautiful Bearded Tit.
The great tree hunt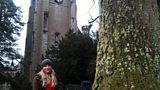 Three hundred years ago there were very few trees in Scotland, but a drive to make 'waste' land productive changed all that. Young men were sent out around the world looking for plants that would thrive here. Ellie finds out about one of them, David Douglas, who had the giant Douglas Fir named after him. Today, modern day plant hunters from the Iconic project are following in their footsteps, collecting the seeds of some of the most threatened trees from around the world to grow in Perthshire. To help in this endeavour, Ellie plants a giant redwood that could still be producing seeds in hundreds of years' time.
Adam and the kids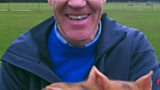 Adam Henson's lambing and kidding sheds are at the heart of the farm at the moment. Sheep and goats are both seasonal breeders and usually give birth in the spring months when the weather is warming and ample supplies of grass are available. But the sheds need manning 24 hours a day, seven days a week by a skilled shepherd. Adam employs extra seasonal staff and agricultural student Rebecca Mann is helping him with some of the new arrivals. Adam also turns out some special piglets and it is time to discover the destiny of Eric the Highland bull.
Wild beavers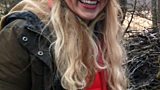 Ellie goes in search of an animal that hadn't been seen in the wild in Scotland since the 16th century. Back then, beavers were hunted to extinction but now they're making a comeback. In Argyll, to the west, there's a closely monitored trial reintroduction, but in Perthshire there's a truly wild population made up of animals that have either escaped from private collections or have been illegally released. Ellie finds out what impact they are having on the environment and what people here think about them.
Religious slaughter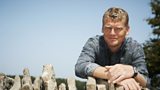 The killing of animals according to religious law for halal and kosher meat has long been controversial in the UK. Now there are fresh calls for meat that comes from animals that are still conscious when they are slaughtered to be labelled. Tom Heap visits an abattoir where they produce both non-stunned and stunned halal meat, to see for himself how the process works. He also hears from people on both sides of a debate which challenges the balance between religious rights and animal welfare.
Credits
| Role | Contributor |
| --- | --- |
| Presenter | Ellie Harrison |
| Presenter | John Craven |
| Presenter | Tom Heap |
| Presenter | Adam Henson |
| Series Producer | Teresa Bogan |
| Executive Producer | William Lyons |