Main content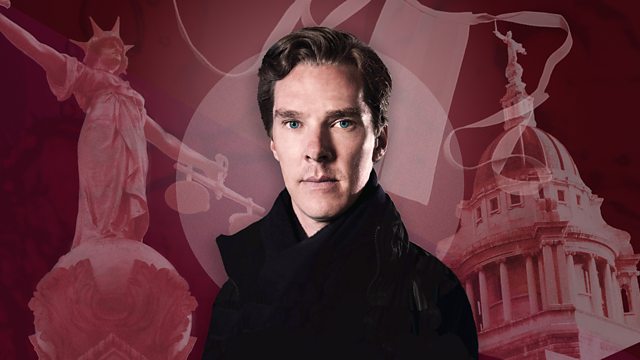 Rumpole and the Sleeping Partners
Rumpole leaves his wife Hilda, sleeps in chambers and defends a case of attempted murder. Starring Benedict Cumberbatch, Jasmine Hyde and Nigel Anthony.
After a legal ball in the Savoy Hotel, Rumpole and Hilda argue about Rumpole's drunken behaviour in front of Mr Justice Gwent-Evans. Rumpole can take no more of his wife and jumps out of their taxi. He intends to spend the night in chambers but finds Erskine-Brown in Equity Court, with Phillida Trant, "working late". Rumpole asks Phillida to help him with the defence of Hugo Lutterworth, who's accused of trying to kill the husband of his lover.
Phillida goes home with Erskine-Brown, leaving Rumpole to sleep on his sofa - strictly against the rules of chambers. And this is pointed out to him by Erskine-Brown when he arrives early next morning with Phillida. Did they spend the night together? Rumpole's feelings for his pupil are confusing, so he concentrates on his client.
Rumpole discusses the case again with Phillida, who seems out of sorts. She tells Rumpole to go home to Hilda but he ignores her advice and is caught having supper at his desk by Erskine-Brown, who accidentally invites Rumpole to stay at his flat - which does not go well.
Benedict Cumberbatch stars as Rumpole in a story written by John Mortimer and adapted by Richard Stoneman.
Directed by Marilyn Imrie
A Catherine Bailey production for BBC Radio 4.
Last on

Credits
| Role | Contributor |
| --- | --- |
| Rumpole | Benedict Cumberbatch |
| Hilda | Jasmine Hyde |
| Erskine-Brown | Nigel Anthony |
| Judge Gwent-Evans | Nigel Anthony |
| Phillida Trant | Cathy Sara |
| Hugo Lutterworth | Stephen Critchlow |
| Captain Gleason | Stephen Critchlow |
| Director | Marilyn Imrie |
| Producer | Catherine Bailey |
| Adaptor | Richard Stoneman |
| Author | John Mortimer |
Broadcasts