Main content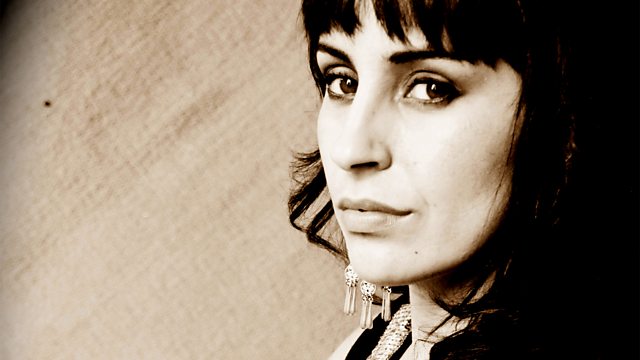 Live at Southbank Centre: Claudia Aurora in Session, Commonwealth Connections 7
Mary Ann Kennedy presents music from around the world, a session with fado singer Claudia Aurora and Part 7 of Commonwealth Connections, with music from Botswana and Sierra Leone.
Live at Southbank Centre: Mary Ann Kennedy with Portuguese Fado singer Claudia Aurora live in session and part 7 of the Commonwealth Connections series.
COMMONWEALTH CONNECTIONS
This landmark 26-part weekly series leading up to the Commonwealth Games in July features music from each of the 53 member states, reflecting the range of music and culture across the whole Commonwealth.
Music feature from Botswana:
In Botswana, each tribe has their own identifiable style of music. The Balete Ditlhaka traditional group, based in Ramotswa village in the south of Botswana, is one of the last groups keeping Ditlhaka music alive. Deputy Chief Kgosi Tsimane Mokgosi tells the stories of the Ditlhaka music, and the group's director and pipe tuner Sialala Mookestsi shares how he learnt Ditlhaka in the South African mines as a boy. In Botswana's capital Gaborone, a very different sound comes from inside a garden; Myzer Mathako plays his Mbira, moved by its spirit.
Heritage Track from Sierra Leone:
Hafsatu Kamara is an up-and-coming sprinter who represented Sierra Leone at the 2013 African Senior Championships, and aims to do well at the Commonwealth Games in Glasgow. Raised in Sierra Leone and the United States, she is well aware of the extremes life can throw at you, having been forced to leave Sierra Leone because of the outbreak of Civil War in the early nineties. Her choice of music is by Emmerson from his "Yesterday Betteh Pass Tiday?" album, a recording which provoked a tense political debate in Sierra Leone. This reggae song "Na for Balance" advises Sierra Leoneans to avoid physical confrontation.
Live session with Claudia Aurora:
Born and raised in Oporto, Portugal. Claudia Aurora grew up listening to early Bruce Springsteen, Led Zeppelin, Neil Young and Janis Joplin. It wasn't until she re-located to Bristol in 2003, a place far from friends and family, that she became interested in performing the music from her roots - Fado, a musical form renowned for its heady mix of loss, longing, love, and nostalgia.
Radio 3 is broadcasting live from a pop-up studio at London's Southbank Centre all day every day for the last two weeks of March. If you're in the area, visit the Radio 3 studio and performance space in the Royal Festival Hall Riverside Café to listen to Radio 3, ask questions and enjoy the special events.