Main content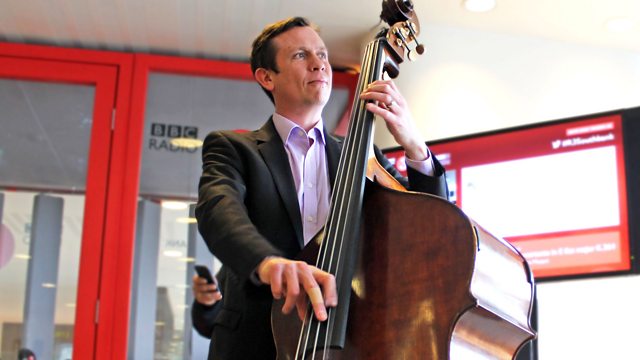 Live at Southbank Centre: Eric Whitacre and Laura Mvula, Pete Flood and Andy Mellon, London Supersax Project
Sean Rafferty presents music and guests live from the Southbank Centre in London. Guests include Laura Mvula, Eric Whitacre and members of the London Supersax Project.
Live at Southbank Centre: Sean Rafferty's guests in our special foyer studio today include BRIT awards nominated singer Laura Mvula, choral composer Eric Whitacre, and Pete Flood and Andy Mellon of folk supergroup Bellowhead.
As part of Southbank's Pull Out All The Stops Festival, Pete and Andy have written a new piece called Wondrous Machines for four new organ-inspired instruments created in the last six months by local Lambeth families inspired by the Royal Festival Hall organ...
Eric and Laura, who's classically trained, are currently collaborating on a programme of reimagined music, ranging from chant to pop, rock and beyond, exploring the boundaries of genre and form.
Plus live music from members of the London Supersax Project in tribute to the genius of Charlie Parker.
Main headlines are at 5pm and 6pm.
In.Tune@bbc.co.uk
@BBCInTune
Radio 3 is broadcasting live from a pop-up studio at London's Southbank Centre all day every day for the last two weeks of March. If you're in the area, visit the Radio 3 studio and performance space in the Royal Festival Hall Riverside Café to listen to Radio 3, ask questions and enjoy the special events.