Main content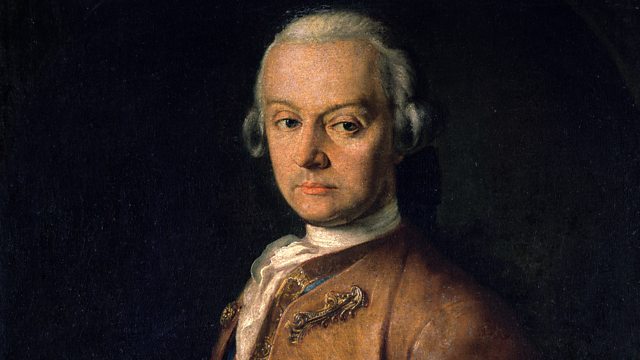 Donald Macleod discusses the Mozart family's 'grand tour', on which they performed for royalty and aristocrats.
He was at the forefront of early symphonic writing and composed a great deal of music across many forms, but he's been largely overshadowed by the popularity of his own son; this week Donald Macleod with Professor Cliff Eisen, explores the life and music of Leopold Mozart.
Leopold Mozart was convinced that his son, Wolfgang, was a gift from God. Such a talented son should be shown off to the world, and so Leopold took his family on tour. They performed for royalty and aristocrats; Wolfgang, aged just 6, played for the Empress Maria Theresa. These journeys abroad were also intended to be educational and Leopold, who was a devout Catholic, commented much on the changes in religious landscape from country to country.
Once the family had returned from their Grand Tour, Leopold settled back into life in Salzburg, and composed his Symphony in G, the Neue Lambacher symphony, once thought to be by his son. By now Wolfgang had started to compose his own music, although Leopold and Wolfgang often collaborated together on composition, including the Concerto for Piano and Orchestra in D major, K 107.