Main content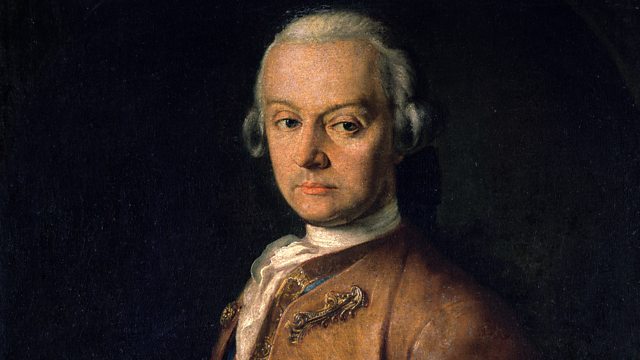 Donald Macleod discusses the manual Leopold Mozart wrote for playing the violin, which was very popular and brought him fame.
He was at the forefront of early symphonic writing and composed a great deal of music across many forms, but he's been largely overshadowed by the popularity of his own son; this week Donald Macleod with Professor Cliff Eisen, explores the life and music of Leopold Mozart.
Leopold Mozart was now very active at the court in Salzburg, with a great many violin pupils. With this experience, Leopold decided to write a Manual on the Violin. His book proved to be very popular indeed, and was reprinted in different languages. With his circumstances improving, he was now able to marry. Leopold and his wife Maria Anna would go on to have a number of children, although only two survived, Nannerl and Wolfgang. Leopold took a great interest in teaching his children, including writing several minuets for Nannerl to study, which he presented to her in a notebook, for her 8th birthday.