Main content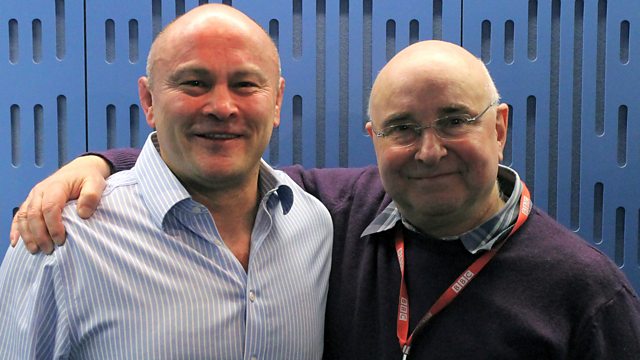 Live at Southbank Centre: Rob Cowan with Brian Moore
With Rob Cowan. Including CD of the Week: Rolando Villazon sings Mozart Concert Arias; Artists of the Week; Rob's Essential Choice: Liszt: Prelude and Fugue on B-A-C-H.
Live at Southbank Centre with Rob Cowan
9am
A selection of music, including the Essential CD of the Week: Rolando Villazón sings Mozart Concert Arias. We also have our daily brainteaser at 9.30.
10am
Artists of the Week: As part of Radio 3's Southbank Centre Residency from 15-31 March, we will hear a selection of recordings from the four resident orchestras: London Philharmonic, Philharmonia, Orchestra of the Age of Enlightenment and London Sinfonietta
10.30am
Sport Relief runs from Friday 21st to Sunday 23rd March and when Rob's guest retired from his sport, his opponents probably breathed a sigh of relief. Former England rugby union international hooker Brian Moore won 64 caps for England as well as 5 caps for the British and Irish Lions. Known as the 'Pitbull' for his uncompromising style, he has continued his direct approach with his journalism. Brian is a regular part of the BBC rugby commentary team and has broadcast widely on TV and radio. In 2009 Brian was nominated for the British Press Awards sports journalist of the year and in 2010 he won the William Hill Sports Book of the Year award for his autobiography, Beware of the Dog. Away from rugby, Brian is also FSA qualified, an OPI qualified Nail manicurist, a Semi-skilled sheet metal shearer and a qualified lawyer.
11am
Rob's Essential Choice
Liszt
Prelude and Fugue for Organ on B-A-C-H S260
Peter Hurford (organ)
DECCA.
Today's Brainteaser Answer – What am I?
Answer: Honegger's 'Rugby'. A great sports enthusiast, the French-Swiss composer Arthur Honegger adored rugby, and in 1928 he devoted the second of his symphonic movements to a rugby match in sound.