Main content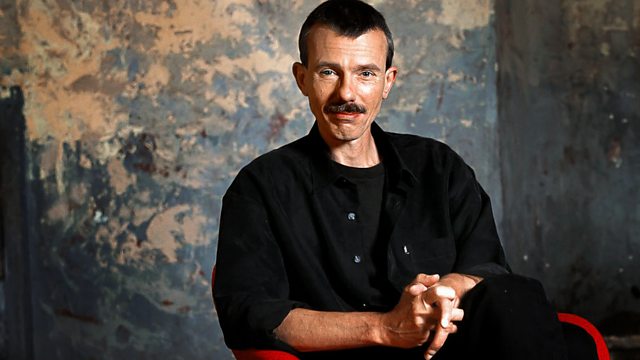 18/03/2014
Jonathan Swain's selection includes a piano recital given by Peter Donohoe, featuring music by Debussy, Brahms and Liszt.
Jonathan Swain presents a piano recital by Peter Donohoe, with music by Debussy, Brahms and Liszt
12:31 AM
Debussy, Claude [1862-1918]
Estampes for piano
Peter Donohoe (piano)
12:45 AM
Brahms, Johannes [1833-1897]
6 pieces (Op.118)
Peter Donohoe (piano)
1:09 AM
Liszt, Franz [1811-1886]
Années de pèlerinage - 1ere année, Suisse S.160
Peter Donohoe (piano)
1:55 AM
Debussy, Claude [1862-1918]
L'isle joyeuse for piano
Peter Donohoe (piano)
2:01 AM
Gwilym Simcock (b.1981- )
I Love You (improvisation)
Gwilym Simcock (piano)
2:07 AM
Chopin, Frédéric (1810-1849)
Nocturne in C minor (Op.48 No.1)
Llyr Williams (piano)
2:15 AM
Szymanowski, Karol (1882-1937)
20 Mazurkas for piano (Op. 50); no. 1; no 2; no. 13
Ashley Wass (piano)
2:23 AM
Grunfeld, Alfred [1852-1924]
Soirées de Vienne for piano, Op.56
Benjamin Grosvenor (piano)
2:31 AM
Schumann, Robert (1810-1856)
Quintet for piano and strings (Op.44) in E flat major
Ingrid Fliter (piano); Ebène Quartet
3:01 AM
Nicolai, Carl Otto (1810-1849)
Mass for soloists, chorus and orchestra in D major
Irena Baar (soprano), Mirjam Kalin (alto), Branko Robinsak (tenor), Marko Fink (bass), Slovenian Radio and Television Chamber Choir and Symphony Orchestra, Marko Munih (conductor)
3:33 AM
Salieri, Antonio (1750-1825)
Sinfonia in D major 'Veneziana'
Stavanger Symphony Orchestra, Fabio Biondi (conductor)
3:43 AM
Beethoven, Ludwig van [1770 -1827]
12 Variations on 'Ein Mädchen oder Weibchen' for cello and piano (Op.66)
Antonio Meneses (cello), Menahem Pressler (piano)
3:53 AM
Reicha, Anton (1770-1836)
Trio for French horns (Op.82)
Jozef Illes, Jaroslan Snobl, Jan Budzak (French horns)
4:04 AM
Mozart, Wolfgang Amadeus (1756-1791)
Concert aria: Ch'io mi scordi di te...? Non temer, amato bene (K.505)
Tuva Semmingsen (soprano), Jörn Fosheim (piano), Norwegian Radio Orchestra, Michel Tabachnik (conductor)
4:14 AM
Dvorák, Antonín (1841-1904)
V prirode (Op.91)
Radio Bratislava Symphony Orchestra, Ondrej Lenard (conductor)
4:31 AM
Schubert, Franz (1797-1828)
Overture in the Italian Style (D.590)
Saarbrücken Radio Symphony Orchestra, Marcello Viotti (conductor)
4:39 AM
Ockeghem, Johannes (c.1410-1497)
Intemerata Dei mater
The Hilliard Ensemble: David James (alto), Rogers Covey-Crump & John Potter (tenors), David Beaven (bass), Paul Hillier (bass/director)
4:48 AM
Fauré, Gabriel (1845-1924)
Nocturne No.1 in E flat minor (Op.33 No.1)
Jean-Yves Thibaudet (piano)
4:57 AM
Svendsen, Johan (1840-1911)
Romance arr. for violin and choir (orig. for violin and orchestra)
Borisas Traubas (violin), Polifonija (Lithuanian State Chamber Choir), Sigitas Vaiciulionis (conductor)
5:06 AM
Bach, Johann Sebastian (1685-1750)
Harpsichord Concerto No.5 in F minor (BWV.1056)
Lembit Orgse (harpsichord), Estonian Radio Chamber Orchestra, Paul Mägi (conductor)
5:16 AM
Alpaerts, Flor (1876-1954)
Avondmuziek
I Solisti del Vento, Ivo Hadermann (conductor)
5:26 AM
Grieg, Edvard (1843-1907)
Selected Lyric Pieces (Lyriske stykker): Aften på højfjellet (Evening in the mountains) Op.68 No.4); For dine føtter (At your feet) (Op.68 No.3); Sommeraften (Summer's evening) (Op.71 No.2); Forbi (Gone) (Op.71 No.6)
Leif Ove Andsnes (piano)
5:39 AM
Norman, Ludvig (1831-1885)
Quartet for two violins, viola and violoncello in E major (Op.20) (1855)
Berwald Quartet (Lennart Fredriksson, Ottar Hauge, Violins, Ann-Marie Lysell, viola, Bo Ericsson, cello)
6:02 AM
Mendelssohn, Felix (1809-1847)
Concerto for violin and orchestra (Op.64) in E minor
Hilary Hahn (violin), Oslo Philharmonic Orchestra, Hugh Wolff (conductor).