Main content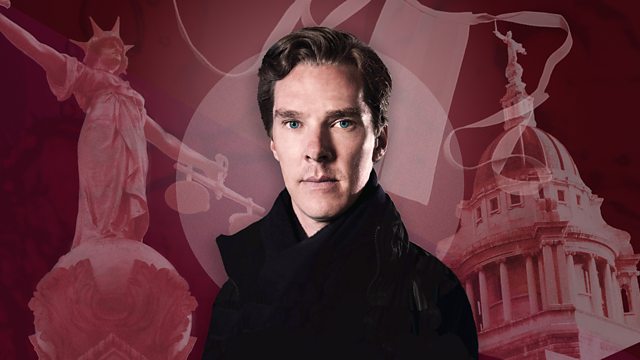 Rumpole and the Old Boy Net
4 Extra Debut. Rumpole's new pupil, Phillida Trant, causes trouble in a sordid little case of blackmail. Stars Benedict Cumberbatch, Jasmine Hyde and Nigel Anthony.
We rejoin Rumpole and Hilda in 1964. Hilda is worried about the choice of school for their son, Nicholas. Hilda wants Rumpole to become a Q.C. in order to afford a decent education for Nicholas. Claude Erskine-Brown is also trying to take silk but he's distracted by the arrival in chambers of Rumpole's new pupil, Miss Phillida Trant.
Phillida assists Rumpole in the defence of Mr Napier Lee, who's charged with running a disorderly house near Victoria Station, and with the more serious accusation of blackmail. Mr Lee admits his customers all went to public school. And the alleged victim of the blackmail was at Lawnhurst College with Mr Lee, which is why Lee won't break the unwritten law and sneak on his old school chum.
Erskine-Brown is prosecuting at the Old Bailey, where Phillida recognises a familiar face in the press box. Isobel Vincent was at Bennenden with Phillida, and now works for the Evening Standard. With help from Phillida, Isobel publishes the name of the alleged victim. This public identification leads to Rumpole's successful defence on the charge of blackmail, but also puts Phillida in danger of prosecution for contempt of court.
Phillida works hard to get out of trouble with the law but, instead, finds herself drawn towards Rumpole - and into trouble of a more personal kind.
Benedict Cumberbatch stars as Rumpole in a story written by John Mortimer and adapted by Richard Stoneman.
Directed by Marilyn Imrie.
A Catherine Bailey production for BBC Radio 4.
Last on

Credits
| Role | Contributor |
| --- | --- |
| Rumpole | Benedict Cumberbatch |
| Hilda | Jasmine Hyde |
| Erskine-Brown | Nigel Anthony |
| Sir Cuthbert | Ewan Bailey |
| Mr Lee | Ewan Bailey |
| Phillida Trant | Cathy Sara |
| Judge Bullingham | Stephen Critchlow |
| Stephen Lucas | Stephen Critchlow |
| Director | Marilyn Imrie |
| Adaptor | Richard Stoneman |
| Author | John Mortimer |
Broadcasts