Main content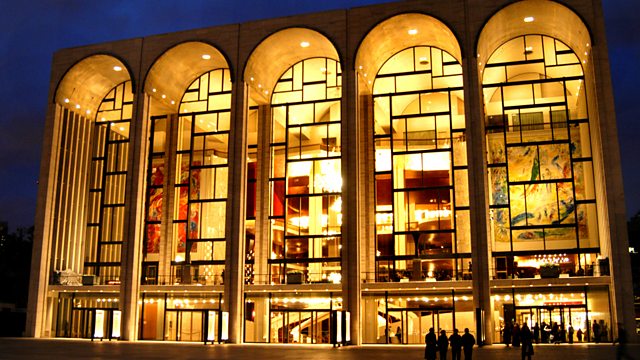 Massenet's Werther
From the New York Met a performance of Massenet's opera Werther, with Jonas Kaufmann as Goethe's troubled poet and Sophie Koch as the woman he loves. Conducted by Alain Altinoglu.
Massenet: Werther from the New York Metropolitan Opera
When he meets Charlotte the poet Werther falls instantly in love with her, but she is promised to another, and tells him he must leave. When he comes back a few months later she's married, but realises she loves him too. Telling him they can never meet again, Werther decides he can't live without her. Jonas Kaufmann sings the troubled poet Werther at the Met for the first time, with Sophie Koch as the woman he falls for but can't have.
Presented by Margaret Juntwait and Ira Siff
Werther ..... Jonas Kaufmann (tenor)
Charlotte ..... Sophie Koch (mezzo-soprano)
Sophie ..... Lisette Oropesa (soprano)
Albert ..... David Bižic (baritone)
La Bailli ..... Jonathan Summers (bass)
Metropolitan Opera Orchestra
Alain Altinoglu (conductor)
Live at Southbank Centre: Radio 3 is broadcasting live from a pop-up studio at London's Southbank Centre all day every day for the last two weeks of March. If you're in the area, visit the Radio 3 studio and performance space in the Royal Festival Hall Riverside Café to listen to Radio 3, ask questions and enjoy the special events.