Main content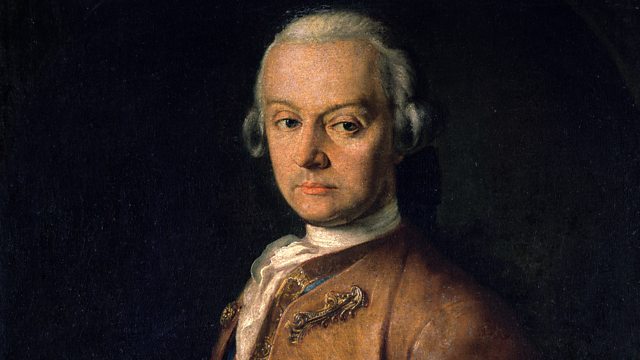 Donald Macleod focuses on Leopold Mozart's being asked to leave Salzburg University because of poor attendance.
He was at the forefront of early symphonic writing and composed a great deal of music across many forms, but he's been largely overshadowed by the popularity of his own son; this week Donald Macleod with Professor Cliff Eisen, explores the life and music of Leopold Mozart. Very few of his works are heard today, except a popular Trumpet Concerto and Toy Symphony. This hardly does justice to a man who composed many symphonies, concertos, chamber and sacred works, and whose musical influence can be heard in the compositions of his son, Wolfgang Amadeus Mozart. This week Donald Macleod follows Leopold on his tours with his family, explores the popular Violin Manual which made him famous across Europe, and questions whether Leopold's status as a composer should be reconsidered.
Leopold Mozart was the son of a bookbinder, living in Augsburg. He studied at the Augsburg Gymnasium, and then at the Jesuit school of St Salvator, where he performed as an actor, singer, organist and violinist. He was also a choirboy, and religion played an important part in his life. Leopold went on to compose a great many sacred choral works, including his Missa solemnis in C, which was once attributed to his son Wolfgang.
Leopold became a significant figure in the early development of the symphony. First though, he needed to leave Augsburg and make for Salzburg, where he was employed as a valet and musician to a Canon, who was also a Count. Leopold dedicated his Opus 1 set of Six Church and Chamber Sonatas to his employer, including his Sonata in G major Op 1 No 4.
More episodes
Previous
You are at the first episode