Main content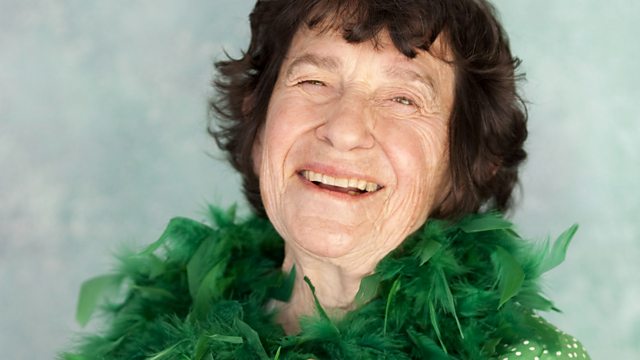 Professor John Carey, Benny Lewis, Eduardo Niebla, Lynn Ruth Miller
Lively and diverse conversation with weekly guests. Libby Purves meets Professor John Carey and comedian Lynn Ruth Miller.
Libby Purves meets language enthusiast Benny Lewis; literary critic Professor John Carey; flamenco guitarist Eduardo Niebla and comedian Lynn Ruth Miller.
Benny Lewis speaks over ten languages including Mandarin Chinese, Arabic, French, German, Portuguese, and Hungarian. As a child he struggled to learn languages at school but in his book, Fluent In 3 Months, he explains how he conquered his lack of skill by mastering a range of learning techniques. His book, Fluent in 3 Months, is published by Collins.
John Carey is emeritus Professor of English Literature at the University of Oxford. He is also a book reviewer, commentator on cultural issues and a beekeeper. In his memoir, The Unexpected Professor, he reflects on his life in literature, growing up in wartime and his progression from the family home to Oxford and the heart of academia. The Unexpected Professor - An Oxford Life in Books is published by Faber.
Eduardo Niebla is a Spanish flamenco jazz guitarist and composer based in Yorkshire. Born in Morocco, he was brought up in Spain and at eight was playing his guitar on the radio with his sister. He formed his band Atila - regarded by many as one of Spain's great symphonic rock bands - in 1973 before moving to London where he performed with Mother Gong and appeared at the fledgling Glastonbury Festival. He is currently touring the UK.
Lynn Ruth Miller, 80, is a comedian who started performing stand-up when she was 71. Born in Ohio, she is a television presenter in San Francisco as well as a teacher, painter and author. Her first book Starving Hearts is an autobiographical novel about her struggle with bulimia and an overwhelming mother. Her new show, Granny's Gone Wild, is at the Soho Theatre.
Producer: Paula McGinley.
In the studio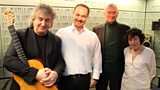 L-R: Eduardo Niebla, Benny Lewis, Prof John Carey, Lynn Ruth Miller

Credits
| Role | Contributor |
| --- | --- |
| Presenter | Libby Purves |
| Interviewed Guest | John Carey |
| Interviewed Guest | Eduardo Niebla |
| Interviewed Guest | Lynn Ruth Miller |
| Interviewed Guest | Benny Lewis |
| Producer | Paula McGinley |