Main content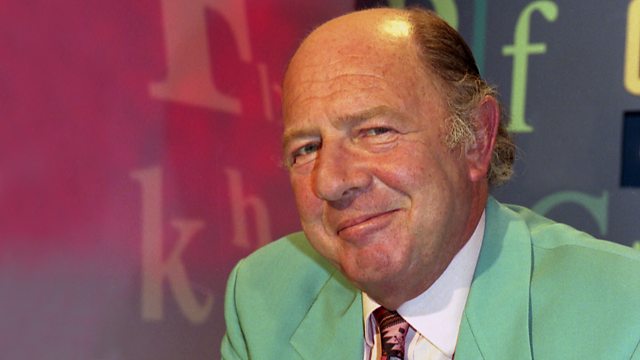 The Sage of Cricklewood: Alan Coren on 4 Extra
Christopher Matthew celebrates the life of writer and raconteur Alan Coren with the help of his son and daughter, Giles and Victoria.
Following Alan Coren's death in 2007, Robert Thomson, then editor of the Times, aptly described him as "a witty and thoughtful tour guide through life."
Writer, editor of Punch, The Listener, columnist and commentator for a number of national newspapers and "The New Yorker", he was regarded by some as the natural successor to SJ Perelman.
A natural raconteur and broadcaster, he enlivened numerous radio and TV programmes, playing head curmudgeon on "The News Quiz" for nearly 30 years, puncturing pomposity and folly – but managing to do so with humanity and warmth.
With the help of his son and daughter, Giles and Victoria, and friends, colleagues and commentators, Christopher Matthew is your guide through some of most memorable moments of Alan Coren's radio career – from a poignant early "Desert Island Discs", to his humorous columns and contributions to "The News Quiz", as well as an edition of the series Christopher made with Alan Coren - "Freedom Pass".
"The Sage of Cricklewood" will also be remembered and celebrated by some of those who worked with him and knew him best.
Made for BBC Radio 4 Extra by Pier Productions.