Main content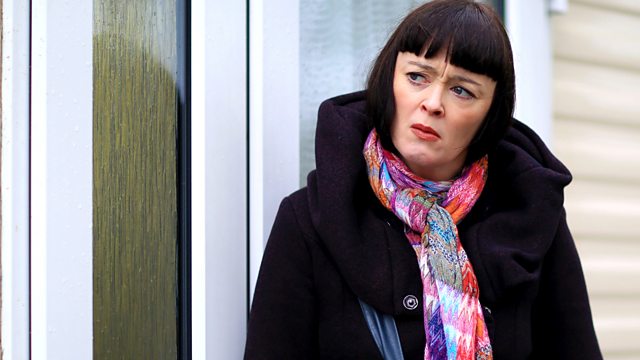 Comedy series about two teenagers coming to terms with parenthood. Laura pushes Jamie over the edge when she admits she doesn't want to move in with him.
Jamie and Laura start flat hunting, but Laura finds fault with every property. Their estate agent Isabel, who has taken a liking to Jamie, quickly realises that their relationship is rocky and sees an opportunity to split them up.
Mike gets a job when a cute girl, Lorraine, recruits him to run her father's sports shop. Beth is convinced something fishy is going on and discovers that the business is a front for smuggling cartons of Chinese cigarettes. Mike is in it up to his neck, but he can't walk away as Lorraine's father will kill him. Luckily, Beth has a plan.
Sandra runs into Hester, the campsite snob who is holidaying at the caravan park. Too proud to reveal she is actually a permanent resident, Sandra lies and says she's on holiday too, a pretence that is hard to keep up when Hester invites Sandra and Keith to a barbecue.
Clips

Credits
| Role | Contributor |
| --- | --- |
| Jamie Prince | Sean Michael Verey |
| Laura Derbyshire | Scarlett Alice Johnson |
| Mike Fenton | Dylan Edwards |
| Beth Mitchell | Yasmin Paige |
| Keith Prince | Ben Crompton |
| Sandra Prince | Bronagh Gallagher |
| Hester | Elizabeth Berrington |
| Terry | Ralph Brown |
| Niall | Kenneth Collard |
| Isabel | Miranda Hennessy |
| Lorraine | Nicola Millbank |
| Director | Natalie Bailey |
| Producer | Catherine Gosling Fuller |
| Writer | Chris Reddy |
| Executive Producer | Lucy Robinson |
| Executive Producer | Mark Freeland |