Main content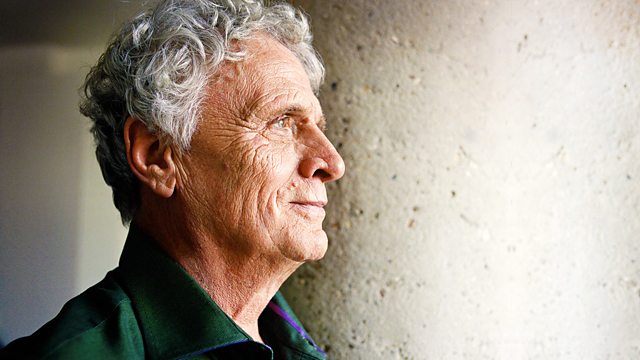 Post-Katrina New Orleans; The Capitalist Personality
Laurie Taylor explores the failures of disaster relief in the wake of Hurricane Katrina. Also, is there such a thing as the capitalist personality?
Post-Katrina New Orleans: how disaster recovery became a lucrative business. Laurie Taylor talks to Vincanne Adams, US Professor of Medical Anthropology, about her account of market failure after the devastation wrought by Hurricane Katrina in 2005. She discovered private companies profiting from the misery they sought to ameliorate and a second order disaster that intensified inequalities based on race and class. Why were residents left to re-build their lives and homes almost entirely on their own, save for the contribution of churches and charities? Phil O'Keefe, Professor of Economic Development, joins the discussion.
Also, 'The Capitalist Personality' - Laurie Taylor explores interpersonal bonds in the post communist world. Christopher Swader, Assistant Professor of Sociology in Moscow, argues that successful people in countries as diverse as China and Russia adjust to the market economy at a social cost, compromising moral values in pursuit of material gain. Is anti social behaviour in new capitalist economies a by-product of their communist pasts or does the individual ambition released by economic development also have a part to play in threatening human relationships?
Producer: Jayne Egerton.
Vincanne Adams
Professor of Medical Anthropology at the University of California, San Francisco

Find out more about Vincanne Adams

Markets of Sorrow, Labors of Faith: New Orleans in the Wake of Katrina
Publisher: Duke University Press
ISBN-10: 0822354497
ISBN-13: 978-0822354499
Phil O'Keefe
Professor of Environmental Management and Economic Development at Northumbria University

Find out more about Professor Phil O'Keefe

Managing Adaptation to Climate Risk: Beyond Fragmented Responses
Geoff O'Brien; Phil O'Keefe (Authors)
Publisher: Routledge
ISBN-10: 0415600944
ISBN-13: 978-0415600941
Christopher Swader
Assistant Professor of sociology at the National Research University, Higher School of Economics in Moscow

Find out more about Christopher Swader

The Capitalist Personality: Face-to-Face Sociality and Economic Change in the Post-Communist World
Publisher: Routledge
ISBN-10: 041589221X
ISBN-13: 978-0415892216
Music at the end of the programme
CD Title: The Bright Mississippi
Artist: Allen Toussaint
Track No: 3
Track Title: St. James Infirmary
Label: Nonesuch 7559799287
Composer: Irving Mills
Ethnography Award
Thank you for all your entries.  
These are now being reviewed by the judges for the Award, Professor Dick Hobbs, Professor Henrietta Moore, Dr Louise Westmarland, Professor Bev Skeggs. The Chair is Professor Laurie Taylor. (Please do not contact any judges directly).
The judges will be looking for work which displays flair, originality and clarity, alongside sound methodology. The work should make a significant contribution to knowledge and understanding in the relevant area of research.
The panel of judges will select six finalists, and from that shortlist the judges will select an overall winner who will be awarded a prize of £1000.
The finalists will be contacted by telephone early spring of 2014 and the winner of the Award will be announced at the BSA Annual Conference in April 2014.
Please see the Terms & Conditions for all the rules.