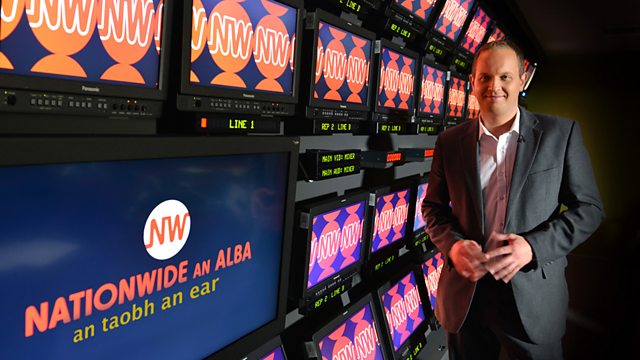 Bha am prògram telebhisean Nationwide ri fhaicinn air BBC a h-Aon gach oidhche seachdaineach aig tìde na teatha bho naoi ceud deug seasgad sa naoi gus an tàining an t-sreath gu crìch ann an ochdad sa trì.
Gach oidhche bhiodh na milleannan air feadh Bhreatainn ga choimhead air dà adhbhar: bha e a' leantainn naidheachdan an fheasgair agus bha aithrisean a' nochdadh às gach cearnaidh dhen Rìoghachd Aonaichte - cha robh e gu diofar càite robh thu a' fuireach, bha cinnt gum biodh sgeulachd air choireigin às an sgìre agad fhèin a' nochdadh uaireigin.
Chan fhacas mòran de na h-aithrisean ach an aon uair agus anns a' phrògram seo, tha Alasdair Friseal a' taghadh cuid de na sgeulachdan as inntinniche agus is dòcha as annasaiche a chunnacas bho air feadh taobh an ear na h-Alba.
In the second programme, the focus is on the east and highlights include a look at the work of the Nimrods in patrolling Britain's fishing limits, Londoners making their way to Aviemore for a weekend of skiing and a Glasgow crane driver resigning to become a shepherd in the Scottish Borders.
Last on