Main content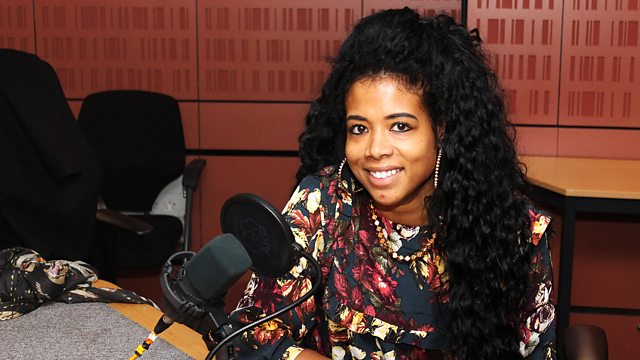 Weekend Woman's Hour: Kelis; Caring for Parents
Kelis on feminism and food. Why a breast cancer charity has teamed up with The Sun. The politics of afro hair. Sheila Chisholm, Australian commoner turned princess.
Kelis on music feminism, motherhood and cooking and how she's more interesting to look at than Calvin Harris! Caring for elderly parents: how to balance the desire for independence with support when it's needed, and the impact on family relationships.
The politics of afro hair. Do black women really feel that they have to style their hair a certain way and why does afro hair elicit so much debate? Journalist Hannah Pool and hair and make up artist Editi Udofot give us their views.
As the judges consider who to put on the Woman's Hour Power List 2014 which is focused on Game Changers we hear from Cynthia Barlow who's campaigned for cyclists since the death of her daughter Alex and Carmel McConnell who set up the Magic Breakfast scheme in schools. They tell us how they were inspired to make a difference.
Sharon Hardy, sister of Corporal Anne-Marie Ellement, responds to the inquest into her death.
Founder of CoppaFeel Kristen Hallenga tells us why her breasts cancer awareness charity is delighted to team up with The Sun.
And the Australian commoner who became a princess. Sheila Chisholm was one of the most glamorous women of 20th century society. Born on a sheep station in Australia, she made friends in Buckingham Palace, Downing Street and Hollywood.
Presented by Jane Garvey
Produced by Rabeka Nurmahomed
Edited by Jane Thurlow.
Caring for Parents
Like it or not many of us are living longer and as we approach the end of our lives, many of us  need more rather than less care.  Often it falls to the next generation – the adult children, relatives, sometimes even neighbours or friends – to pick up the reigns.  We're looking at what happens when you're called on to provide this kind of care for parents and other relatives.How involved are you?  Are you able to share the responsibilities with your siblings or other relatives? What impact does caring for them have on your own life and other family responsibilities.  Have you thought about moving a parent in with you or perhaps moved into their home instead.  Or perhaps you've helped to move them into some kind of sheltered accommodation or care home. We're going to be exploring the other side of the coin too – how it feels to ask for help when living independently becomes a problem. Author Carol Lee joins Jane in the studio. Her memoir Out of Winter, explore how she cared for her parents long distance. We also hear from listeners and from Nel Hales, who is still living independently at the age of one hundred.
Out of Winter, published by Hodder and Stoughton was out on the 27th February 2014.
Woman's Hour Power List: Game Changers 2014
What does being a Game Changer mean? Jenni Murray talks to two women whose personal experience turned them into game changers. Cynthia Barlow began acampaign to reduce road dangers for cyclists after her only daughter was killed in a collision with a cement truck. This year she was awarded an OBE for services to road safety. Carmel McConnell was a business consultant when teachers at a school she was visiting told her children were arriving so hungry they couldn't learn. The result was Magic Breakfast, now a national charity that has delivered more than 6 million breakfasts to schools over the past ten years. 
Woman's Hour Power List 2014 – Game Changers
Get involved in the debate on twitter with your suggestions: @BBCWomansHour #whgamechangers
Sharon Hardy, sister of Corporal Anne- Marie Ellement
The sister of Corporal Anne-Marie Ellement, the Military Policewoman who committed suicide, gives her reaction to the coroner's report into her sister's suicide. The coroner found that bullying was a factor in Anne Marie's death and he has called for the Ministry of Defence to review its care of vulnerable soldiers. Jenni talks to Sharon Hardy and Emma Norton from the human rights charity Liberty, which gave legal support to Anne-Marie Ellement's family. 
Kelis
On Monday Woman's Hour, Jane Garvey talks to US music star Kelis about her life-long love of food and music, and how she's bringing both together in her forthcoming album Food. She talks about the changes she's made to her life - becoming a cordon bleu chef, divorcing her rapper husband Nas when pregnant, and the joys of motherhood. She shares her thoughts on feminism and her bold and sexy image in her big Neptunes-produced nineties r'n'b hits Caught Out There and Milkshake. And she explains how after growing up with jazz and home-cooked food in Harlem, she's now fusing the two influences in her latest album, Food, with tracks like Jerk Ribs, Friday Fish Fry, and Biscuits N' Gravy, and made with TV On The Radio's Dave Sitek.
You can see and hear Kelis online - playing and talking at last weekend's inaugural BBC 6 Music Festival - by visiting the 6 Music website.
Food is out on Ninja Tunes in April
Kelis's Jerk ribs recipe
Jerk rib rub:
2 pounds pork back ribs
3/4 cup brown sugar
1 cup kosher salt
1tbspn cayenne pepper
2 tbspn garlic powder
1tspn whole caraway seeds
Jerk sauce:
1/2 tspn sesame oil
1tbspn soy sauce
2 fresh thyme sprigs
2 garlic cloves, chopped
1 bunch scallions
2 tbspns molasses
1 scotch bonnet
Method:
Put the rub on the ribs. Cover them, let them cook at 400F for 2 and a half hours. Add jerk sauce. Bake a little more until cooked through. 
The Politics of Afro Hair
When journalist Hannah Pool hosted a debate about the politics of afro hair at last year's Women of the World festival, she knew that festival goers were interested in the subject, but didn't expect what happened next.  Footage of the debate has clocked up an extraordinary fifty thousand views on Youtube and she's back, by popular demand, at the festival this year.  So why are so many people keen to engage in a debate about hair?  Hannah joins Jenni, along with hair and make-up artist Editi Udofot, to explain why.
Sheila: The Australian who enchanted 20th Century British Society
Sheila Chisholm (1895-1969) left the New South Wales sheep station on which she was born and came to England,  where she became known as one of the most glamorous society women of the first half of the 20th century.  Her connections spanned Buckingham Palace, Downing Street, Hollywood and the Kennedys. She married three men - a Scottish Lord, an English baron and a Russian prince – and attracted many others, including Prince Albert and Rudolph Valentino.  Her friends included Evelyn Waugh, Wallis Simpson and Nancy Mitford. Journalist Robert Wainwright tells Jenni how he fell in love with the story of this Australian commoner who became a princess.
The Sun Newspaper teams up with the Coppafeel Campaign to fight breast cancer
This week The Sun newspaper launched its Check 'em Tuesday campaign to encourage women "to get to know their breasts". Check 'em Tuesday is going to feature on Page 3 and will be run in partnership with the breast cancer awareness charity CoppaFeel.  Readers are going to be encouraged to post photographs of themselves on social media sites feeling their breasts. Can using sexualised images of women create better awareness the disease? Jenni talks to the founder of CoppaFeel,  28 year old Kristen Hallenga who has incurable breast cancer. 
Credits
| Role | Contributor |
| --- | --- |
| Presenter | Jane Garvey |
| Interviewed Guest | Kelis Rogers |
| Interviewed Guest | Nell Hales |
| Interviewed Guest | Cynthia Barlow |
| Interviewed Guest | Carmel McConnell |
| Interviewed Guest | Sharon Hardy |
| Interviewed Guest | Emma Norton |
| Interviewed Guest | John Donnelly |
| Interviewed Guest | Hannah Pool |
| Interviewed Guest | Editi Udofot |
| Interviewed Guest | Robert Wainwright |
| Interviewed Guest | Kristen Hallenga |
| Producer | Rabeka Nurmahomed |
| Editor | Jane Thurlow |