Main content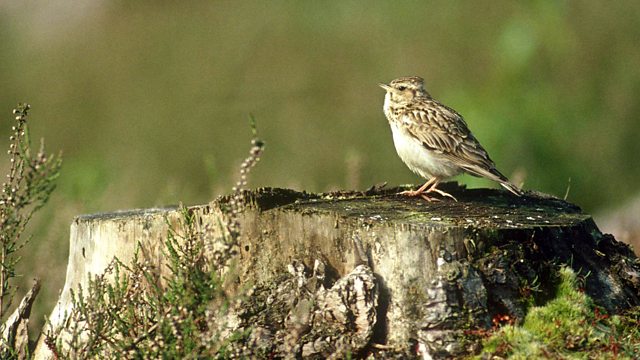 Woodlark
Bill Oddie presents the woodlark.
Tweet of the Day is a series of fascinating stories about our British birds inspired by their calls and songs.
Bill Oddie presents the woodlark. Woodlarks are closely related to skylarks, but they're much rarer in the UK, where they're mainly confined, as breeding birds, to southern England. Unlike the skylark, the male woodlark will sing from trees but his piece de resistance is the song-flight in which he flies slowly in a broad loop, often very high above his territory.
Woodlark (Lullula arborea)
Webpage image courtesy of RSPB (rspb-images.com)
Podcast
Discover birds through their songs and calls. 265 programmes of 90 seconds, over a year