Main content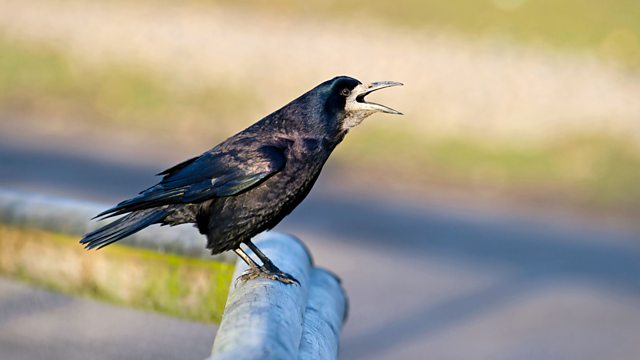 Rook
Bill Oddie presents the rook.
Tweet of the Day is a series of fascinating stories about our British birds inspired by their calls and songs.
Bill Oddie presents the rook. High in the treetops buffeted by March winds, rooks are gathering twigs to build their untidy nests. The bustle of a rookery is one of the classic sounds of the UK countryside, especially in farming areas, where rooks are in their element, probing the pastures and ploughed fields with long pickaxe bills.
Last on
Rook (Corvus frugilegus)
Webpage image courtesy of David Tipling (rspb-images.com)
Broadcasts

Podcast
Discover birds through their songs and calls. 265 programmes of 90 seconds, over a year