Main content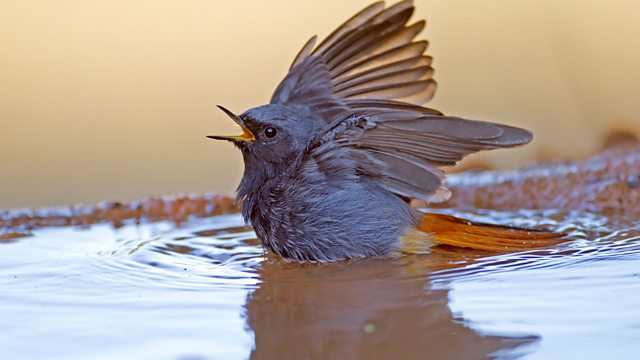 Black Redstart
Bill Oddie presents the black redstart.
Tweet of the Day is a series of fascinating stories about our British birds inspired by their calls and songs.
Bill Oddie presents the black redstart. It was the German Luftwaffe which enabled black redstarts to gain a real foothold here. The air-raids of the Blitz created bombsites which mimicked their rocky homes and the weeds that grew there attracted insects. In 1942 there over twenty singing males in London alone and now they're being encouraged by the creation of 'green roof' habitats, rich in flowers and insects.
Black redstart (Phoenicurus ochruros)
Webpage image courtesy of Roger Tidman (rspb-images.com)
Featured in...
A celebration of the stranger birdcalls featured on Tweet of the Day
Podcast
Discover birds through their songs and calls. 265 programmes of 90 seconds, over a year