Main content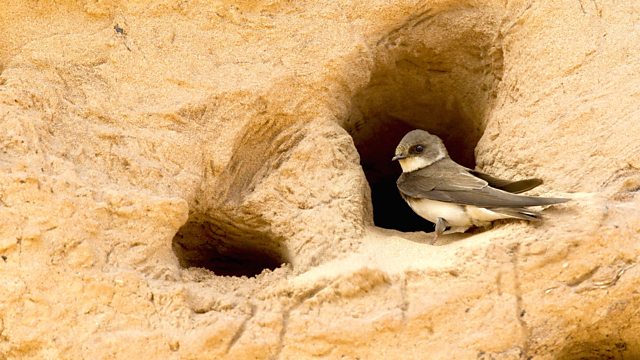 Sand Martin
Bill Oddie presents the sand martin.
Tweet of the Day is a series of fascinating stories about our British birds inspired by their calls and songs.
Bill Oddie presents the sand martin. The flickering shapes of sand martins over a lake or reservoir are a welcome sign of spring. After winging their way across the Sahara Desert, the first birds usually arrive in the UK in March. They're smaller than house martins or swallows, and they're brown above and white below with a brown band across their chest. Often you can hear their dry buzzing calls overhead before you see them.
Sand martin (Riparia riparia)
Webpage image courtesy of RSPB (rspb-images.com)
Podcast
Discover birds through their songs and calls. 265 programmes of 90 seconds, over a year