Main content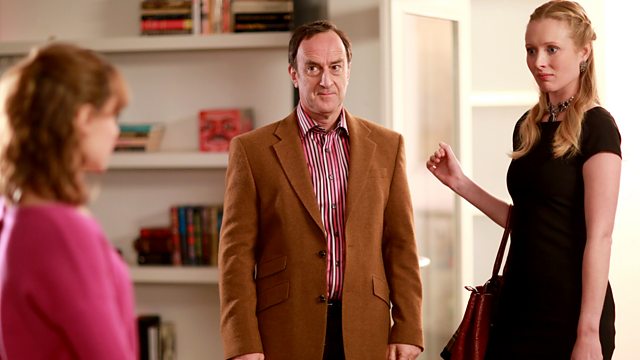 Comedy series about two teenagers coming to terms with parenthood. Laura finds it hard to live with her dad, especially when he starts dating a girl her age.
Laura is finding living with her dad Alan intolerable. The bachelor pad is completely unsuitable for a baby and Alan has started dating Penny, a girl Laura's age.
Jamie, finding it hard to get a job, takes casual work as a painter and decorator, but is horrified to discover he is being pimped out by his boss as eye candy for middle-aged women.
Keith, after successfully selling off some old furniture, buys a chest freezer of frozen lobsters to sell, but his new entrepreneurial venture turns out to be tougher than he thought.
Clips

Credits
| Role | Contributor |
| --- | --- |
| Jamie Prince | Sean Verey |
| Laura Derbyshire | Scarlett Alice Johnson |
| Keith Prince | Ben Crompton |
| Sandra Prince | Bronagh Gallagher |
| Alan Derbyshire | Angus Deayton |
| Isabel | Miranda Hennessy |
| Dave | Christopher Fulford |
| Penny | Alice Orr-Ewing |
| Director | Natalie Bailey |
| Producer | Catherine Gosling Fuller |
| Writer | Colin Swash |
| Writer | Dan Gaster |
| Executive Producer | Lucy Robinson |
| Executive Producer | Mark Freeland |