Main content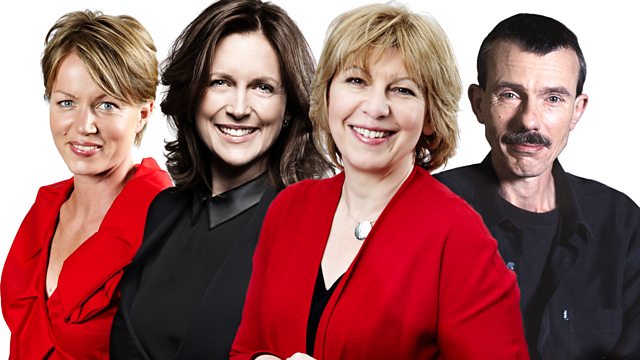 Strauss 150 - Feuersnot
Katie Derham presents a performance given in Munich's Prinzregententheater of Strauss's one-act opera Feuersnot. With Markus Eiche (baritone) and Simone Schneider (soprano).
Strauss 150 Opera Matinee: Feuersnot
Richard Strauss's second opera - Feuersnot, or "Fire famine" is a comedy based on an old bawdy Dutch story. A wizard, thwarted in love, casts a spell extinguishing every fire in the town until the object of his desire - a young maiden from the town - becomes his.
Strauss sets the story in a medieval Munich, his own home town, which had reacted so badly to his first operatic effort, Guntram, and had always been cool towards Wagner's operas. Here the young apprentice wizard Kunrad (Strauss), is besotted with Diemut, the Mayor's daughter, and sneaks a kiss without her permission. Diemut plans her revenge and instigates an assignation with Kunrad which involves him climbing into a basket to be winched up to her bedroom. Up goes the basket - but it stops only halfway there. Kunrad is left suspended, surrounded by the townsfolk and feeling humiliated and angry. Kunrad calls on the teachings of his master (Wagner) to help him cast a spell to put out every fire in Munich. In the spell, Kunrad says that in the town of Munich, which he says laughs at Love - no flame will burn till he has kindled love with Diemut. The scared townsfolk begin to plead with Diemut, but she has already taken matters into her own hands and at the end of an extended, typically Straussian, orchestral passage all the fires in Munich sponateously re-ignite...
Since the disappointment of his first opera Guntram, Strauss had written the tone-poem Till Eulenspiegels lustige Streiche (Till Eulenspiegel's Merry Pranks), and the spirit of mischief and satire that imbue that creep into Feuersnot - which features a street-children's choir and several direct quotes of leitmotifs from Wagner's operas.
Adding to the sense of place, this performance was given in Munich's Prinzregententheater in January this year.
Richard Strauss
Feuersnot (Fire Famine), op. 50, in one act
Kunrad, alchemist ..... Markus Eiche (baritone)
Ortolf Sentlinger, mayor ..... Lars Woldt (bass)
Diemut, mayor's daughter ..... Simone Schneider (soprano)
Schweiker von Gundelfingen, bailiff ..... Rouwen Huther (tenor)
Elsbeth, Diemut's friend ..... Jean Broekhuizen (mezzo-soprano)
Wigelis, Diemut's friend ..... Sandra Janke (contralto)
Margret, Diemut's friend ..... Olena Tokar (soprano)
Jörg Pöschel, Leitgeb ..... Wilhelm Schwinghammer (bass)
Hämerlein, haberdasher ..... Michael Kupfer (baritone)
Bavarian Radio Chorus,
Children's Chorus of the Staatstheater am Gärtnerplatz
Munich Radio Orchestra
Ulf Schirmer (conductor)
3.40
Beethoven
Piano Concerto No. 5 in E flat, op. 73 ('Emperor')
Marc-André Hamelin
Les Violons du Roy,Bernard Labadie (cond).