Main content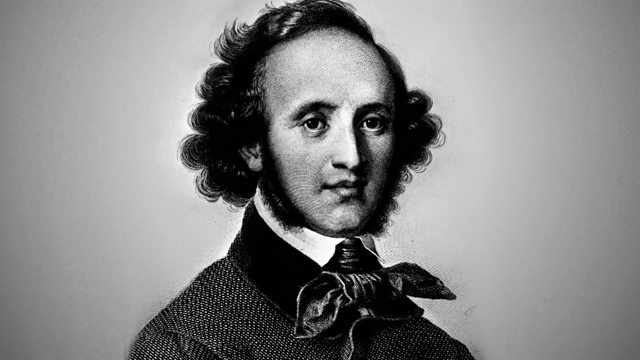 The Land Where the Lemon Trees Grow
Donald Macleod explores the musical fruits of Mendelssohn's travels, from meeting Goethe to the vivid impressions he collected in Italy.
Felix Mendelssohn had a remarkable, if brief career, cut short at the age of just 38 in 1847. He was born into an exceptional family. His grandfather Moses was a much respected Jewish philosopher, while his father Abraham, a wealthy Jewish banker and his mother Lea, a cultivated, musical woman had the standing and means to provide their four children with every opportunity Berlin society could offer. Only a handful of composers can match Mendelssohn's precocious talent. A child prodigy, famously likened by his friend Robert Schumann to Mozart, Felix's public career began at the age of 9. Between the ages of 11 and 15, he wrote 13 strings symphonies, 5 concertos, 4 operas, chamber music, piano and organ pieces, solo songs and choral pieces. Across the week Donald explores the musical treasures inspired by these formative years.
Growing up in the nineteenth century, part of a young man's experience was an extensive period of travel. Having won over the great man of letters, Goethe, a few years earlier, armed with a reputation that ensured a warm welcome wherever he went, in 1829 Mendelssohn left his teenage years well and truly behind him. He spread his wings on a trip that would occupy him for the best part of three years. Wherever he went he collected impressions, among them the material for his so-called "Italian" symphony, which he said was going to be, "the jolliest piece I have ever done"! With Donald Macleod.
Erster Verlust, op.99 no 1 (1841) (Goethe)
Margaret Price (soprano)
Graham Johnson (piano)
Piano Concerto no.1 in G minor, op.25: Third movement, Presto-Molto Allegro e vivace
Stephen Hough (piano)
City of Birmingham Symphony Orchestra
Lawrence Foster (conductor)
Symphony no.4 in A major, op.90
Bergen Philharmonic Orchestra
Andrew Litton (conductor)
Die erste Walpurgisnacht, Op.60 (Kommt mit Zacken und mit Gabeln...Die Flamme reinigt sich vom Rauch)
Matthias Hölle, Druid watchman (bass)
Anton Scharinger, Priest (baritone)
Deon van der Walt, Christian watchman (tenor)
Bamberg Symphony Orchestra and Chorus
Claus-Peter Flor (conductor).