Main content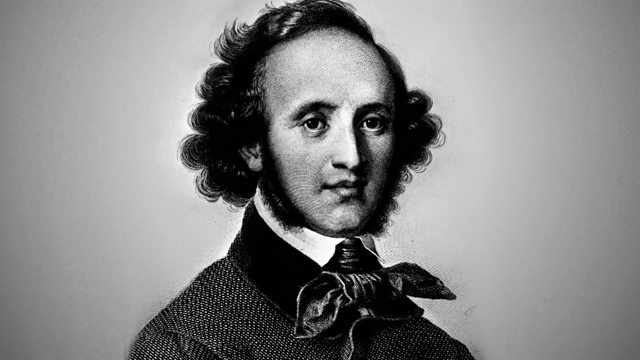 Donald Macleod discusses the Mendelssohn family's extensive music-making, including the famous 'Sunday musicales'.
Donald Macleod marvels over the scale of the Mendelssohn family's music-making.
Felix Mendelssohn had a remarkable, if brief career, cut short at the age of just 38 in 1847. He was born into an exceptional family. His grandfather Moses was a much respected Jewish philosopher, while his father Abraham, a wealthy Jewish banker and his mother Lea, a cultivated, musical woman had the standing and means to provide their four children with every opportunity Berlin society could offer. Only a handful of composers can match Mendelssohn's precocious talent. A child prodigy, famously likened by his friend Robert Schumann to Mozart, Felix's public career began at the age of 9. Between the ages of 11 and 15, he wrote 13 strings symphonies, 5 concertos, 4 operas, chamber music, piano and organ pieces, solo songs and choral pieces. Across the week Donald explores the musical treasures inspired by these formative years.
Today, Donald Macleod examines the rich cultural surroundings in which Felix Mendelssohn grew up. Beginning around 1821, the family mounted "Sunday musicales" in their substantial home. At these concerts, Felix and elder sister Fanny were able to present their latest compositions to the movers and shakers of Berlin society.
Variations concertantes, Op.17
Steven Isserlis (cello)
Melvyn Tan (fortepiano)
Concerto in A minor for Piano and String Orchestra, 1st movement
Ronald Brautigam (piano)
Amsterdam Sinfonietta
Lev Markiz (conductor)
Octet, First movement: Allegro moderato, ma con fuoco
Nash Ensemble
Overture to A Midsummer Night's Dream
Orchestre des Champs Elysées
Philippe Herreweghe (director).