Main content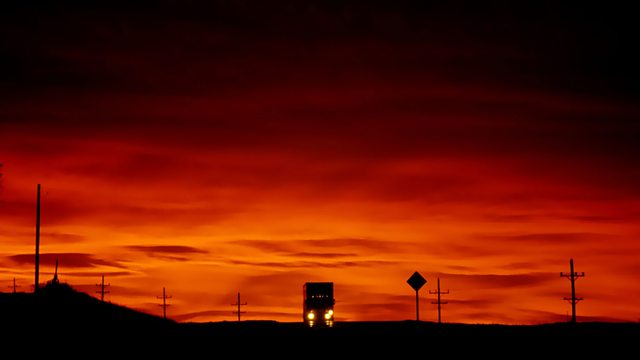 13/03/2014
Jonathan Swain's selection includes Francois Epinasse in an organ recital given at St James's Basilica in Prague.
An Organ recital from St. James' Basilica in Prague as part of the 2012 Prague International Organ Festival
12:31 AM
Grigny, Nicolas de [1672-1703]
Premier Livre d'orgue: no. 35 Ave Maris Stella
12:41 AM
Bach, Johann Sebastian [1685-1750]
Prelude and fugue in A minor BWV.543 for organ
12:52 AM
Vierne, Louis [1870-1937]
Symphony no. 4 in G minor op. 32 for Organ: 4th Mvt Romance in D flat major
1:01 AM
Mernier, Benoît [1964-]
Inventions no II & V
1:13 AM
Messiaen, Olivier [1908-1992]
La Nativite du Seigneur for organ: Les Bergers SEGUE
1:19 AM
Messiaen, Olivier [1908-1992]
La Nativite du Seigneur for organ: Dieu parmi, nous
1:29 AM
Mozart, Wolfgang Amadeus [1756-1791] arranger unknown.
Theme and Variations movement (no.6) from the Serenade in Bb (K.361)
François Epinasse (organ of St James' Basilica, Prague)
1:37 AM
Vivaldi, Antonio (1678-1741)
The Four Seasons, Concertos Op.8 Nos.1-4
Barbara Jane Gilbey (violin), The Tasmanian Symphony Chamber Players, Geoffrey Lancaster (conductor)
2:17 AM
Mozart, Wolfgang Amadeus (1756-1791)
Sonata in B flat major (K.281)
Ingo Dannhorn (piano)
2:31 AM
Schumann, Robert (1810-1856)
Quintet for piano and strings (Op.44) in E flat major
Henschel Quartet & Jens Elvekjaer (piano)
3:01 AM
Infante, Manuel (1883-1958)
Three Andalucian Dances
Aglika Genova & Liuben Dimitrov (pianos)
3:16 AM
Mozart, Wolfgang Amadeus (1756-1791)
Mass in C major (K.317) 'Coronation'
Linda Øvrebø (soprano), Anna Einarsson (alto), Anders J.Dahlin (tenor), Johannes Mannov (bass), Oslo Chamber Choir, Norwegian Radio Orchestra, Alessandro de Marchi (conductor)
3:39 AM
Vivaldi, Antonio [1678-1741]
Sonata a quattro in C major for 2 oboes, bassoon & continuo
Ensemble Zefiro
3:51 AM
Strauss, Richard [1864-1949]
Till Eulenspiegels lustige Streiche (Op.28)
Warsaw Philharmonic Orchestra, Miguel Gomez Martinez (conductor)
4:07 AM
Turina, Joaquín (1882-1949)
Rapsodia sinfonica for piano and string orchestra (Op.66)
Angela Cheng (piano), Calgary Philharmonic Orchestra, Hans Graf (conductor)
4:16 AM
Vaughan Williams, Ralph [1872-1958]
Silence and music - madrigal for chorus
BBC Singers, Stephen Layton (conductor)
4:21 AM
Beethoven, Ludwig van (1770 -1827)
Finale from the ballet music to "Prometheus"
Slovak Radio Symphony Orchestra in Bratislava (orchestra),
Ludovít Rajter (conductor)
4:31 AM
Kaufman, Nikolai (1925-)
Two Humorous Folk Songs
Bulgarian Radio Children's Choir, conductor Hristo Nedyalkov
4:35 AM
Piazzolla, Astor (1921-1992)
Le Grand tango for cello and piano
Duo Rastogi
4:48 AM
Byrd, William [c.1540-1623]
Firste Pavian and Galliarde
Andreas Borregaard (accordion)
4:54 AM
Schubert, Franz (1797-1828)
Rondo in A major for Violin and Strings (D.438)
Pinchas Zuckerman (violin/director), The National Arts Centre Orchestra of Canada
5:09 AM
Geminiani, Francesco (1687-1762)
Concerto No.1 in D major, Op.7 No.1 (1746)
Academy of Ancient Music, Andrew Manze (director/violin)
5:18 AM
Sibelius, Jean (1865-1957)
En Saga (1st version of 1892)
Finnish Radio Symphony Orchestra, Jukka-Pekka Saraste (conductor)
5:39 AM
Bach, Johann Sebastian (1685-1750)
Concerto in the Italian style for keyboard (BWV.971) in F major
Christian Ihle Hadland (piano)
5:52 AM
Dvorák, Antonín (1841-1904)
String Quartet No.12 in F Major 'American' (Op.96)
Keller Quartet
6:17 AM
Enescu, George (1881-1955)
Romanian Rhapsody No.1 in A major (Op.11 no.1)
Romanian National Radio Orchestra, Horia Andreescu (cond).