Main content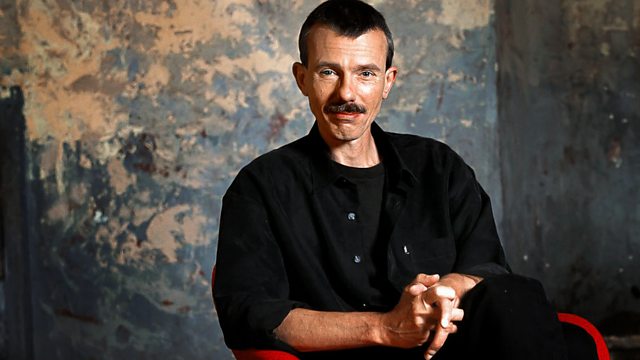 12/03/2014
With Jonathan Swain. Including a concert given at the 2011 Proms, with Andras Schiff joining the Halle under Mark Elder in Bartok's Piano Concerto No 3.
BBC Proms 2011 The Hallé and Sir Mark Elder. Andras Schiff is the soloist in Bartok's Piano concerto no.3. With Jonathan Swain
12:31 AM
Bartok, Bela [1881-1945]
Piano concerto no.3, Sz.119
Andras Schiff (piano), Hallé, Mark Elder (conductor)
12:56 AM
Sibelius, Jean [1865-1957]
Scene historiques - Suite no.2, Op.66
Hallé, Mark Elder (conductor)
1:15 AM
Sibelius, Jean [1865-1957]
Symphony no.7 in C
Hallé, Mark Elder (conductor)
1:39 AM
Janacek, Leos [1854-1928]
Sinfonietta
Hallé, Mark Elder (conductor)
2:05 AM
Rachmaninov, Serge (1873-1943)
Suite No.2 (Op.17) for 2 pianos
Ouellet-Murray Duo: Claire Ouellet & Sandra Murray (pianos)
2:31 AM
Goldmark, Károly (1830-1915)
Im Frühling (In the Spring): overture (Op.36)
Hungarian Radio Orchestra, Antal Jancsovics (conductor)
2:45 AM
Dvorák, Antonín (1841-1904)
Piano Quintet in A major (B.155) (Op.81)
Menahem Pressler (piano), Orlando Quartet
3:18 AM
Debussy, Claude (1862-1916)
Iberia (Images No 2)
Bergen Philharmonic Orchestra, Jun Märkl (conductor)
3:40 AM
Bach, Carl Philipp Emanuel (1714-1788)
Sonata in A minor (Wq.49,1)
Andreas Staier (harpsichord)
3:55 AM
Tubin, Eduard (1905-1982)
Ave Maria
Estonian National Male Choir, Andres Paas (organ), Ants Soots (director).
3:59 AM
Darzinš, Emils (1875-1910)
Melanholiskais valsis (Melancholy waltz) for orchestra
Latvian National Symphony Orchestra, Leonids Vigners (conductor)
4:07 AM
Handel, Georg Frideric (1685-1759)
Pensieri notturni di Filli: Italian cantata no.17 (HWV.134) (Nel dolce dell' oblio)
Johanna Koslwosky (soprano), Musica Alta Ripa: Danya Segal (recorder), Anne Röhrig & Ursula Bundies (violins), Guido Larisch (cello), Bernward Lohr (harpsichord)
4:14 AM
Strauss, Richard (1864-1949)
Till Eulenspiegel (Op.28)
Polish Radio National Symphony Orchestra, Antoni Wit (conductor)
4:31 AM
Valentini, Giovanni (1582/3-1649)
Tocchin le trombe, a 10
La Capella Ducale - Ulrike Hofbauer (soprano); Constanze Backes (soprano); Henning Voss (countertenor); Hermann Oswald (tenor); Markus Brutscher (tenor),
Musica Fiata Köln - Anette Sichelschmidt (violin/viola); Marie Verweyen (violin); Roland Wilson (cornett); Frithjof Smith (cornett); Detlef Reimers (trombone); Axel Wolf (chitarrone); Johanna Seitz (harp); Christoph Anselm Noll (organ/harpsichord); Hartwig Groth (violone)
4:39 AM
Maldere, Pierre van (1729-1768)
Sinfonia in A major (viola obligata)
The Academy of Ancient Music , Filip Bral (conductor)
4:52 AM
Mozart, Wolfgang Amadeus (1756-1791)
Concerto for bassoon and orchestra in B flat major, K.191
Ronald Karten (bassoon), Nieuw Sinfonietta Amsterdam, Lev Markiz (conductor)
5:09 AM
Stenhammar, Wilhelm (1871-1927)
Vårnatt (Spring Night)
Swedish Radio Choir, Swedish Radio Symphony Orchestra, Stefan Sköld (conductor)
5:18 AM
Moniuszko, Stanislaw (1819-1872)
String Quartet No.1 in D minor (1837-1840)
Camerata Quartet - Wlodzimierz Prominski & Andrzej Kordykiewicz (violins), Piotr Reichert (viola), Roman Hoffmann (cello)
5:34 AM
Jolivet, André (1905-1974)
Chant de Linos for flute and piano
Aleš Kacjan (flute), Bojan Gorišek (piano)
5:45 AM
Beethoven, Ludwig van (1770-1827)
Sonata for Piano and Violin No.6 in A major (Op.30 No.1)
Mats Zetterqvist (violin), Mats Widlund (piano)
6:08 AM
Bizet, Georges (1838-1875) (Suite 2 compiled by Ernest Guiraud)
Selection from L'Arlésienne Suites Nos.1 & 2: Prélude, Minuetto & Adagietto - from Suite No.1; Menuet & Farandole - from Suite No.2
Netherlands Radio Symphony Orchestra, Kenneth Montgomery (conductor).