Main content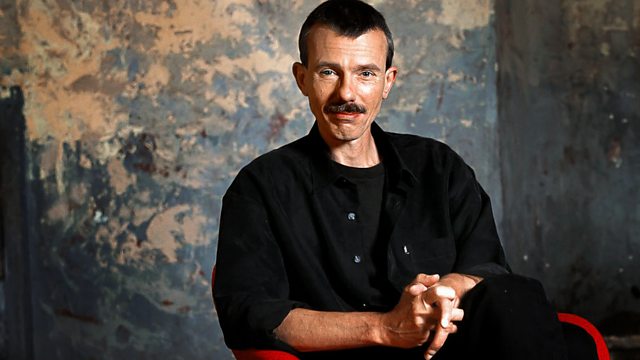 BBC Proms 2012: Elgar's The Apostles
Jonathan Swain's selection includes a performance given at the 2012 Proms of Elgar's The Apostles, with Mark Elder conducting the Halle.
Jonathan Swain presents Elgar's The Apostles, recorded at the 2012 Proms with the Halle and Sir Mark Elder
12:31 AM
BBC Proms 2012
Elgar, Edward [1857-1934] [text: bible]
The Apostles Op. 49 part 1
1:35 AM
Elgar, Edward [1857-1934] [text: bible]
The Apostles Op. 49 part 2
David Kempster bass-baritone (St Peter) Rebecca Evans soprano (Blessed Virgin/Angel Gabriel) Alice Coote mezzo-soprano (Mary Magdalene) Paul Groves tenor (St John/Narrator) Jacques Imbrailo baritone (Jesus) Clive Bayley bass (Judas) Hallé Choir, Hallé Youth Choir, London Philharmonic Choir, Hallé, Sir Mark Elder conductor
2:24 AM
Bach, Carl Philipp Emanuel (1714-1788)
Preludium (Sonata) in D major (Wq.70 No.7)
Wim Diepenhorst (organ)
2:31 AM
Schumann, Robert (1810-1856)
Symphony No.3 in E flat major (Op.97) 'Rhenish',
BBC Scottish Symphony Orchestra, Ilan Volkov (conductor)
3:02 AM
Handel, Georg Frideric (1685-1759)
Organ Concerto No. 1 (Op.4 No.1) (HWV 289)
Concerto Copenhagen, Lars Ulrik Mortensen (organ/director)
3:17 AM
Beethoven, Ludwig van (1770-1827)
Sonata for Piano and Violin No.6 in A major (Op.30 No.1)
Mats Zetterqvist (violin), Mats Widlund (piano)
3:40 AM
Stanford, Charles Villiers (1852-1924)
When Mary thro' the garden went (Op.127. No.3)
BBC Singers, Bob Chilcott (conductor)
3:43 AM
Haydn, Joseph (1732 - 1809)
Symphony No.59 in A major "Fire"
Budapest Strings, Botvay Károly (conductor)
4:02 AM
Strauss, Johann Jr (1825-1899) arranged by Schoenberg, Arnold (1874-1951)
Kaiser-Walzer (Op.437) (1888) arr. Schoenberg (1925) for chamber ensemble
Canadian Chamber Ensemble, Raffi Armenian (conductor)
4:14 AM
Sibelius, Jean (1865-1957)
Music to a Scene (1904)
Finnish Radio Symphony Orchestra, Jukka-Pekka Saraste (conductor)
4:21 AM
Groneman, Albertus (1710-1778)
Concerto in G major for solo flute, two flutes, viola & basso continuo
Jed Wentz (solo flute), Marion Moonen, Cordula Breuer (flutes), Musica ad Rhenum
4:31 AM
Glazunov, Alexander Konstantinovich (1865-1936)
Gavotte in D (Op.49 No.3)
Stefan Lindgren (piano)
4:36 AM
Debussy, Claude [1862-1918]
Gigues - from Images for Orchestra
BBC Philharmonic, Juanjo Mena (conductor)
4:44 AM
Nordin, Bosse
Schottische
The Young Danish String Quartet
4:46 AM
Schubert, Franz (1797-1828)
16 German Dances (D.783)
Ralf Gothoni (piano)
4:58 AM
Fauré, Gabriel (1845-1924)
Pavane for orchestra (Op.50)
BBC National Orchestra of Wales, Grant Llewellyn (conductor)
5:05 AM
Gershwin, George (1898-1937)
Symphonic Suite from Porgy and Bess
Hamilton Philharmonic Orchestra, Boris Brott (conductor)
5:32 AM
Strauss, Johann Jr. (1825-1899)
Annina (polka mazurka) (Op.415); Wein, Weib und Gesang (waltz) (Op.333); Sans-Souci (quadrille) (Op.63); Durch's Telephon (polka) (Op.439)
ORF Symphony Orchestra, Peter Guth (conductor)
5:55 AM
Dvorak, Antonin (1841-1904)
Trio for piano and strings no. 1 (Op.21) in B flat major
Kungsbacka Trio.