Main content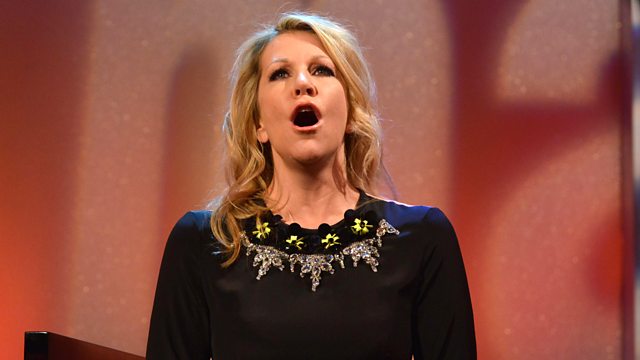 Episode 2
Mezzo-soprano Joyce DiDonato explores American music, including Gershwin, Bernstein, Korngold, Barber, Billings, Gottschalk, Joplin, Ives, Ellington, Reich, Adams and Roy Harris.
Mezzo-soprano Joyce DiDonato continues her 3-part series of American music by choosing some of the great American masterpieces and works by some of its best-loved composers.
The programme includes George Gershwin's Rhapsody in Blue, Leonard Bernstein's Symphonic Dances from West Side Story, Erich Korngold's Violin Concerto and Samuel Barber's Adagio for Strings in its original version for string quartet, alongside pieces by William Billings, Louis Moreau Gottschalk, Scott Joplin, Charles Ives, Duke Ellington, Steve Reich, John Adams and Roy Harris's 3rd Symphony.
Podcast
A view of classical music from a range of presenters; themed series and one-off programmes