Main content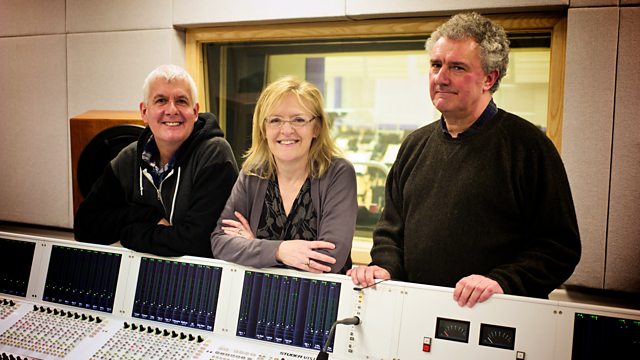 Furniture complaints and high-resolution music
Some music players offer high-resolution sound, but can everyone hear the difference? Plus the furniture ombudsman explains why so many people complain about their purchase.
For many people, CD is the hallmark of sound quality, but high resolution music could change that. Mobile phone and hi-fi companies are offering hi-res capable players, but not everyone can hear the difference. We ask the BBC Philharmonic's resident sound engineer Stephen Rinker and music producer Steve Levine to compare recordings.
Furniture is one of the biggest areas of customer complaint in the UK. The Furniture Ombudsman offers to adjudicate cases, but has no statutory powers. We ask them how to complain effectively.
The Victorians loved taxidermy. For years it's been sidelined to museums and stately homes, but now taxidermy classes for beginners are selling out fast. Our reporter Geoff Bird sees if he can cut it.
And the World Health Organisation has suggested halving the amount of sugar in our diet. Just how much should you eat?
Presenter: Winifred Robinson
Producer: Joel Moors.
Last on
Chapters
Furniture Complaints

Furniture is a major cause of complaint in the UK - but who should you complain to?

Duration: 09:08

Care Costs

Age UK's 3rd annual report charting how much is spent on social care and who gets it

Duration: 04:01

"Normcore"

A new trend is being seen on the stylish and it involves, well... dressing normally.

Duration: 04:48

Sugar consumption

The World Health Organisation suggests halving the recommended daily intake of sugar.

Duration: 06:22

Independent Living Fund

Dept for Work and Pensions has announced it's pressing ahead with the closure of the ILF

Duration: 01:44

Taxidermy

Geoff Bird stuffs some mice and dresses them in waistcoats whilst screaming like a baby.

Duration: 08:40

Ask Bongo

Text messaging service Ask Bongo has been fined and ordered to pay back some customers.

Duration: 04:36

Hi Res Music

Steve Levine and Stephen Rinker teach Winifred about High Resolution Sound.

Duration: 11:59

High Resolution Sound

High Definition (HD) TV is common place nowadays but just what is High Resolution Sound and what is it for? You and Yours has been finding out.




Click here to download a high resolution 24-bit / 94kHz file of the music comparison, featuring Winifred Robinson, music producer Steve Levine and BBC Philharmonic resident sound engineer Stephen Rinker.




PLEASE NOTE: The file is 350MB, so please consider your data allowance before downloading. Your computer or audio device may not be capable of playing audio at 24-bit / 96kHz, or may convert the file to a lower bit-rate and sound quality.

Broadcasts