Main content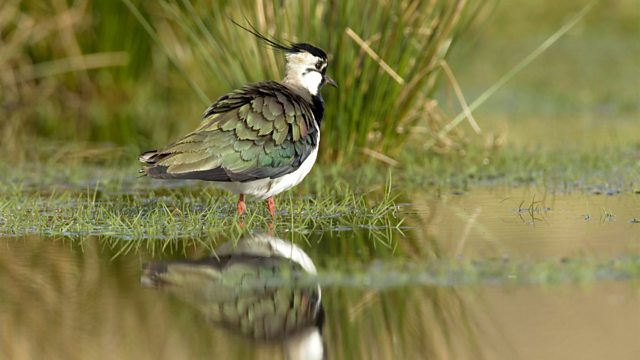 Lapwing
Bill Oddie presents the lapwing.
Tweet of the Day is a series of fascinating stories about our British birds inspired by their calls and songs.
Bill Oddie presents the lapwing. The lovely iridescent greens and purples of the lapwing: with its delicate crest and broad rounded wings that almost seem to twinkle in level flight, they are seen less often on our farmland today. At one time they were so common that their freckled eggs were harvested and sent off to the cities to pamper the palates of urban epicures.
Lapwing (Vanellus vanellus)
Webpage image courtesy of RSPB (rspb-images.com)
Podcast
Discover birds through their songs and calls. 265 programmes of 90 seconds, over a year