Main content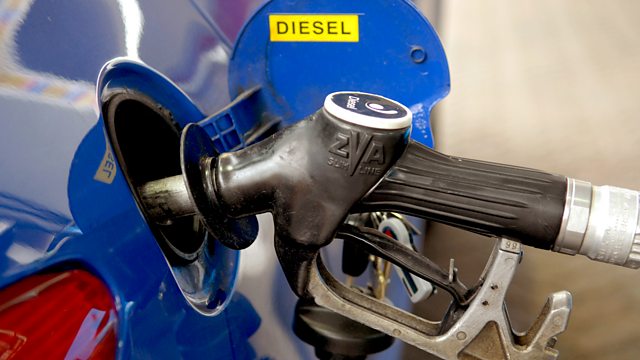 Fuel filter blockages
The test that could prevent diesel engine fuel filters blocking, the companies profiting from PPI mis-selling, Karl Lagerfeld at Paris Fashion Week, and nuisance phone calls.
The UK Petrol Industry is introducing a new fuel test to stop a spate of diesel engine problems. You & Yours has been told hundreds of cars ground to a halt this year during the cold weather.
One in five of us received a nuisance call in January. The Information Commissioner wants new powers to prosecute companies that have us running for the phone unnecessarily.
Consumers may have lost out on £5 billion pounds in compensation for the mis-selling of Payment Protection Insurance. We find out where it has gone.
And we hear why the power is being turned down in some homes in the north west of England.
Producer: Natalie Donovan
Presenter: Winifred Robinson.
Last on
Chapters
PPI Claim Companies

Citizens advice says consumers will lose £5bn of PPI compensation to claims companies

Duration: 05:31

Nuisance Calls

The joint Ofcom and Information Commissioner action plan to deal with nuisance calls

Duration: 03:02

Diesel Filters

Update on testing petrol industry is doing on fuel effected by cold weather

Duration: 04:23

Locked iPad

Apple wants a court order to unlock an iPad for a bereaved son

Duration: 06:08

Older Fashion

The fashion world may be obsessed by youth but it's older women who spend more on clothes

Duration: 08:03

Copycat Websites

Govt provides trading standards with more money to deal with Copycat Govt Websites

Duration: 05:32

E-Cigs in Pharmacies

We look at the conflicting policies on e-cigarettes, including in pharmacies

Duration: 06:17

Delayed Flight Compensation

If your flight is delayed by 3 hours you should get compensation, but it may not be easy

Duration: 03:55

Paris Fashion Week

Karl Lagerfeld talks to Jo Elvin, Editor of Glamour about the Chanel supermarket

Duration: 06:38

Broadcasts