Main content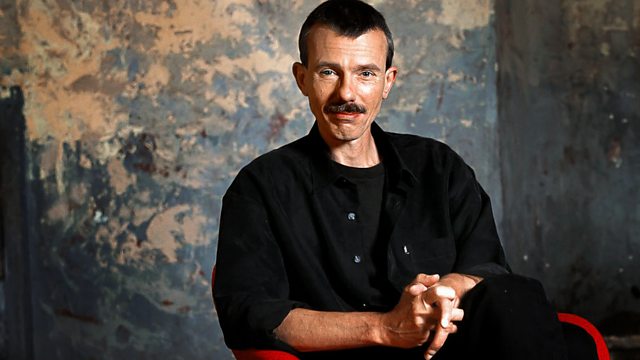 Ravel Day - Conclusion
Including the conclusion of Ravel Day with Jonathan Swain. Plus Catriona Young with music Pekiel, Mussorgsky, Kirnberger, Mozart, Saint-Saens, Glazunov, Chopin and Monteverdi.
Ravel Day continues on Through the Night with Jonathan Swain
1:01 AM
La Nuit
Gaële Le Roi (soprano)
Chorus and Orchestra of the Paris Sorbonne
conducted by Jacques Grimbert
1.08*
Introduction and Allegro
Stephen Coombs and Christopher Scott (pianos)
1.19*
Cantata: Alyssa
Véronique Gens (soprano)
Yann Beuron (tenor)
Ludovic Tézier (baritone)
Toulouse Capitole Orchestra
conducted by Michel Plasson
1.47*
Pièce en forme de habanera;
Berceuse sur le nom de Gabriel Fauré
Chantal Juillet (violin)
Pascal Rogé (piano)
2:01 AM
Rapsodie espagnole
Alfons and Aloys Kontarsky (pianos)
2.20*
Cantata: Myrrha
Norah Amsellem (soprano)
Paul Groves (tenor)
Marc Barrard (baritone)
Toulouse Capitole Orcehstra
conducted by Michel Plasson
2.45*
Through the Night: Part 2, presented by Catriona Young
3:01 AM
Pekiel, Bartlomiej (?-c.1670)
Missa Pulcherrima
Camerata Silesia, Juliusz Gembalski (positive organ), Anna Szostak (conductor)
3:31 AM
Mussorgsky, Modest [1839-1881]
Pictures from an exhibition for piano
Fazil Say (piano)
4:04 AM
Kirnberger, Johann Philipp (1721-1783)
Sonata in C major for flute & basso continuo
Konrad Hünteler (flute), Wouter Möller (cello), Ton Koopman (harpsichord)
4:15 AM
Mozart, Wolfgang Amadeus (1756-1791) arr. Danzi, Franz (1763-1826)
Extracts from 'Die Zauberflöte' arranged for 2 cellos ('Zum Ziele führt dich diese Bahn', 'Marsch der Priester', 'Ein Mädchen oder Weibchen', 'Auftritt', 'Soll ich dich')
Duo Fouquet
4:26 AM
Saint-Saëns, Camille (1835-1921)
Sonata for oboe and piano in D major (Op.166)
Roger Cole (oboe), Linda Lee Thomas (piano)
4:37 AM
Grieg, Edvard (Hagerup) [1843-1907]
Norwegian Dance No.1 (Op.35) for piano duet
Leif Ove Andsnes & Håvard Gimse (piano)
4:44 AM
Bruckner, Anton (1824-1896)
Libera me for choir, three trombones and organ
Radio France Chorus, Denis Comtet (organ), Donald Palumbo (conductor)
4:51 AM
Glazunov, Alexander Konstantinovich (1865-1936)
Concert waltz for orchestra No.2 in F major (Op.51)
CBC Vancouver Symphony Orchestra, Kazuyoshi Akiyama (conductor)
5:01 AM
Klami, Uuno (1900-1961)
Numisuutarit (suite for orchestra)
Finnish Radio Symphony Orchestra, Jukka-Pekka Saraste (conductor)
5:09 AM
Frederick the Great (1712-1786)
Sonata in C minor for flute & basso continuo
Konrad Hünteler (flute), Wouter Möller (cello), Ton Koopman (harpsichord)
5:18 AM
Chopin, Frédéric (1810-1849)
Ballade No.4 in F minor (Op.52)
Seung-Hee Hyun (female) (piano)
5:30 AM
Monteverdi, Claudio (1567-1643)
Magnificat II
Choir of Swiss Radio, Lugano, Diego Fasolis (conductor)
5:41 AM
Hellendaal, Pieter (1721-1799)
Concerto grosso for strings and continuo in F major, Op.3/3
Combattimento Consort Amsterdam
5:52 AM
Mozart, Wolfgang Amadeus (1756-1791)
String Quartet in G major (K.156) Australian String Quartet
6:04 AM
Berwald, Franz (1796-1868)
Septet in B flat
Kristian Möller (clarinet), Frederik Ekdahl (bassoon), Ayman Al Fakir (horn), Roger Olsson (violin), Linn Löwengren-Elkvull (viola), Hanna Thorell (cello), Mattias Karlsson (double bass)
6:26 AM
Norman, Ludvig (1831-1885)
2 Charakterstücke for piano (Op.1) (1850) Bengt-Åke Lundin (piano)
6:36 AM
Bach, Johann Sebastian (1685-1750)
Suite for orchestra no.1 in C major (BWV.1066)
La Petite Bande, Sigiswald Kuijken (conductor).