Main content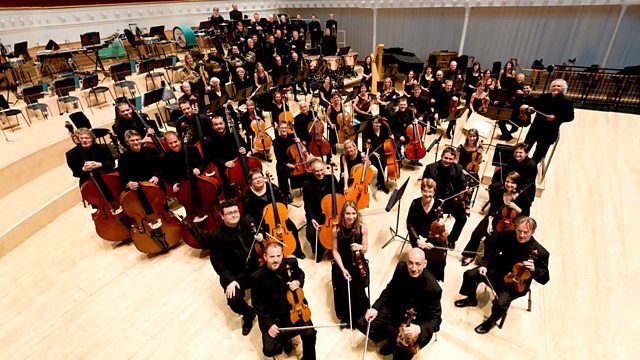 BBC SSO - Tsontakis, Barber, Copland
BBC Scottish Symphony Orchestra under David Allan Miller. Tsontakis: Let the River be Unbroken. Barber: Violin Concerto (soloist: Sarah Chang). Copland: Symphony No 3.
The BBC SSO, David Alan Miller and Sarah Chang with Tsontakis, Barber and Copland all Born in the USA.
Live from the City Halls, Glasgow
Presented by Jamie MacDougall
George Tsontakis
Let the River be Unbroken
Barber
Violin Concerto
20.10
Interval - American Songs by Stephen Foster
20.30
Copland
Symphony No 3
Sarah Chang (violin)
BBC Scottish Symphony Orchestra
David Allan Miller (conductor)
The BBC Scottish Symphony Orchestra's "Born in the USA" season continues with three pages from American history, in a concert conducted by David Alan Miller. Tsontakis's Let the River be Unbroken, takes a look back at the 1860's American Civil War, using the hymns, folk and slave songs of the common man from the Appalachian Mountains. Tunes are taken from both sides of the Potomac River which represented the line between the northern troops and the Southern Confederacy. The Barber Violin Concerto brings European romanticism back home to the East Coast of the USA. The wonderful tunes are brought to life by the American violinist Sarah Chang. The second half the concert comes full circle when the BBC SSO plays one of the greatest of American Symphonies - Copland's Symphony No 3, which ends with variations on his Fanfare for the Common Man, written at the end of another war, the Second World War, and inspired by a famous speech of 1942 where the Vice President of the United States proclaimed the dawning of the "Century of the Common Man".
Last on