Main content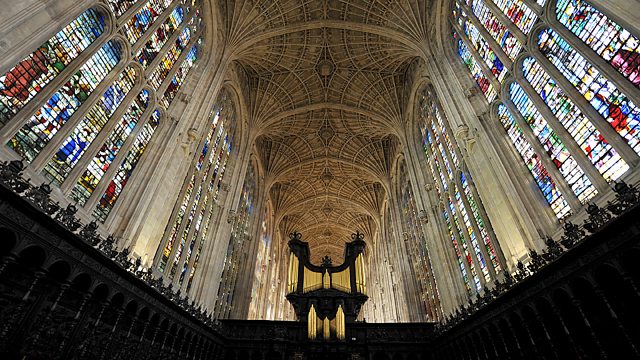 Monteverdi Choir 50th Anniversary Concert
Live from King's College, Cambridge, the Monteverdi Choir's 50th anniversary concert, with John Eliot Gardiner conducting a performance of Monteverdi's Vespers.
The Monteverdi Choir's 50th Anniversary Concert
Live from King's College, Cambridge
Presented by Martin Handley
Claudio Monteverdi: Vespers of 1610
Silvia Frigato, soprano
Emanuela Galli, soprano
Nicholas Mulroy, tenor
Krystian Adam, tenor
Boy Choristers from King's College Chapel, Cambridge
Monteverdi Choir
English Baroque Soloists
Sir John Eliot Gardiner
On 5th March 1964, the Monteverdi Choir performed its first ever concert - Claudio Monteverdi's Vespers of 1610, in the chapel of King's College Cambridge. Exactly 50 years later, the now world-renowned Choir celebrates its golden anniversary with a recreation of this historic performance - same repertoire, same day, same venue, and even some of the original performers.
Music Played
Monteverdi Choir at 50

Post-concert music